The Final Daredevil Trailer is Here, Before Season Two Releases on Netflix this Friday
|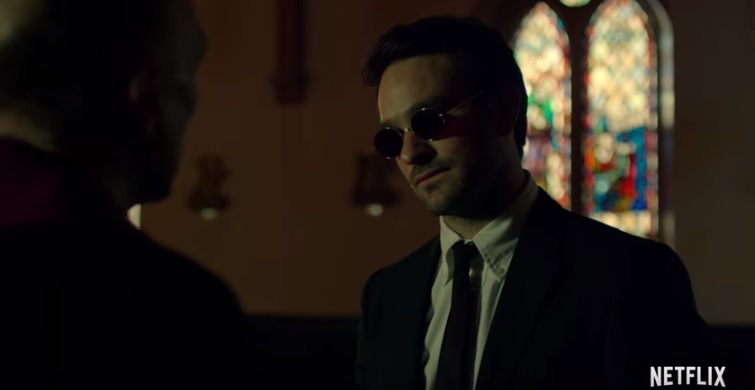 Fans of Daredevil, clear your weekend. The Netflix original portrayal of Marvel character premieres on Netflix March 18th, and Netflix has released one final trailer for the show, which you can watch below.
The trailer reveals once again that The Punisher is planning on taking matters into his own hands in Hell's Kitchen. Elektra also makes a grand appearance in this new trailer, but without revealing too much, how about you just give it a watch here:

For those not following along as closely, Netflix has hit the jackpot with a major original series partnership with Marvel. They've thus far released the first season of Daredevil, the first season of Jessica Jones, and now have a premiere date for Luke Cage, this is the first followup for one of the Marvel shows, but with how well received the first season was, it seems like Netflix and Marvel have things prioritized nicely to make sure fans aren't disappointed.
You'll be able to watch the entire second season of Daredevil this Friday, March 18th.