The Fastest Internet Services for Streaming Netflix – October Edition
|
One of our favorite bits of information that Netflix shares is their occasional 'internet service comparisons' that they release to the wild for everyone to see.
The list below breaks down the fastest (and slowest) ISPs when it comes to streaming Netflix the best. In this month's rankings, Verison FiOS reclaims the top spot, a place they have been before. See the full list below: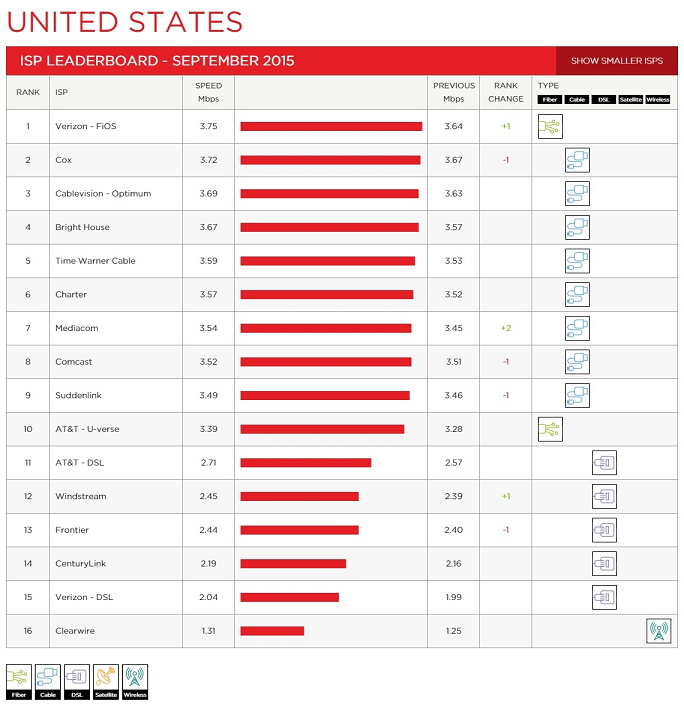 Interestingly, not all the fiber services ended up atop the rankings, as traditional cable connections are still viably competing for the top spots. It is always interesting to see this list evolve though, as we do expect more competition in the fiber realm to find its way onto these rankings, such as Google Fiber and other services planning to roll out in the coming year.
Comcast and Time Warner both remain safely in the middle of this list, but there are talks that both are working on faster internet speeds. At the same time though, more and more customers have been noting 'data cap' warnings as they approach a monthly usage greater than 300GB.
Check back each month as we break down the rankings sent out by Netflix.