The CBS 'Star Trek' Reboot to Stream on Netflix Internationally
|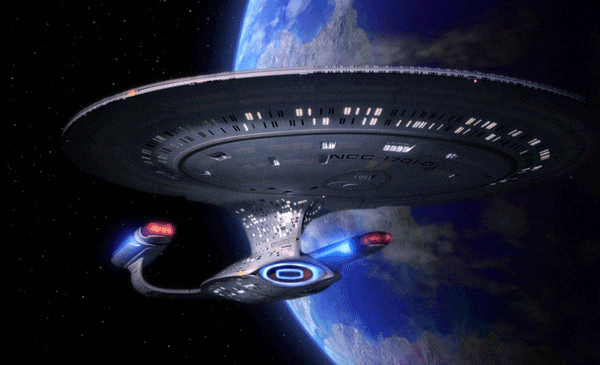 While CBS continues to tease us all with more details about their 'Star Trek' reboot, Netflix announced today that they have secured international distribution rights to stream the series on their service. This deal does exclude the US and Canada, as CBS All Access will keep the rights where their service is available.
Netflix announced the partnership this week:
"Netflix and CBS Studios International today announced a landmark international licensing agreement for the new "Star Trek" television series. Netflix will be the exclusive premiere home of "Star Trek" in 188 countries (excluding the US and Canada). Each episode of the new series will be available globally within 24 hours of its U.S. premiere."
"The launch of the new 'Star Trek' will truly be a global television event," said Armando Nuñez, President and CEO, CBS Studios International. "'Star Trek' is already a worldwide phenomenon and this international partnership will provide fans around the world, who have been craving a new series for more than a decade, the opportunity to see every episode virtually at the same time as viewers in the U.S. Thanks to our world-class partners at Netflix, the new 'Star Trek' will definitely be 'hailing on all frequencies' throughout the planet."
This is some big news for Netflix, who has struggled a bit to draw in big subscriber numbers during international expansion. While the streaming service is dominant domestically, bringing in a big name TV show like 'Star Trek' to stream internationally on behalf of CBS is a huge opportunity to move the needle.
It doesn't sound like the new 'Star Trek' will ever stream on Netflix in the US or Canada, so we don't recommend sitting around waiting for that to change anytime soon.
There isn't much news yet about the series reboot, but we fully expect things to start ramping up as we get closer to launch likely in 2017.