The Best Halloween Movies on Netflix 2015
|
I was working in the lab, late one night
When my eyes beheld an eerie sight
For my monster from his slab, began to rise
And suddenly to my surprise
He did the mash, he did the monster mash
The monster mash, it was a graveyard smash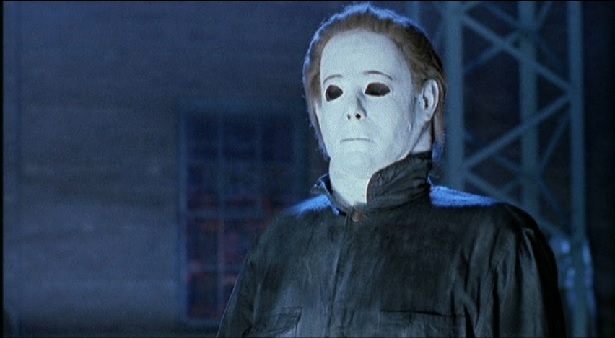 With Halloween approaching this week, we thought it would be fun to recap the best scary movies you can stream instantly on Netflix in preparation. From the spooky to the hilariously bad, we've got the best Halloween movies available below. Add your favorite Halloween movies in the comments!
5) Tucker and Dale Vs. Evil
By far one of the funniest horror movies we've ever seen, it's ridiculous, gory, hilarious and more. Tucker and Dale Vs. Evil is one of those movies most people see on Netflix and vow to watch at some point because their friends have all at one point recommended it. No better time than this week.
4) Scream
Scream might be more commentary on horror movies than an actual horror movie itself but no matter what your thoughts are on that, Scream is a classic Wes Craven (may he rest in peace). From the gratuitous stupidity, horror stereotypes and hilarious dialog, Scream will always be a great re-watch around Halloween.
3) Children of the Corn
A Stephen King classic, Children of the Corn does one thing incredibly well, and that is make children absolutely terrifying. A couple finds themselves stranded in a town where a group of cultish children believe nobody should live past 18. It's a bit of that 80s horror style that we all love as well, which certainly doesn't hurt.
2) SAW
Some call it gruesome, others call it just plain fun. The SAW franchise might have overstayed its welcome, but there is no denying that the first film will likely always be a classic horror film, perfect for the Halloween season. Something about the surprising nature of the first film just can't be topped.
1) Halloween
Michael Myers to this day might still remain one of the scariest horror movie characters. That haunting mask, with silence and a brooding disposition. 'Halloween' the movie is a must watch every October, the rest of the series? Well we'll leave that up to you.
Some honorable mentions for best Halloween movies on Netflix:
The Nightmare Before Christmas
The Addams Family
Silence of the Lambs
The Sixth Sense
Hellraiser
Tell us what your favorite scary movies are on Netflix below!