The Best Cycling Movies on Netflix
|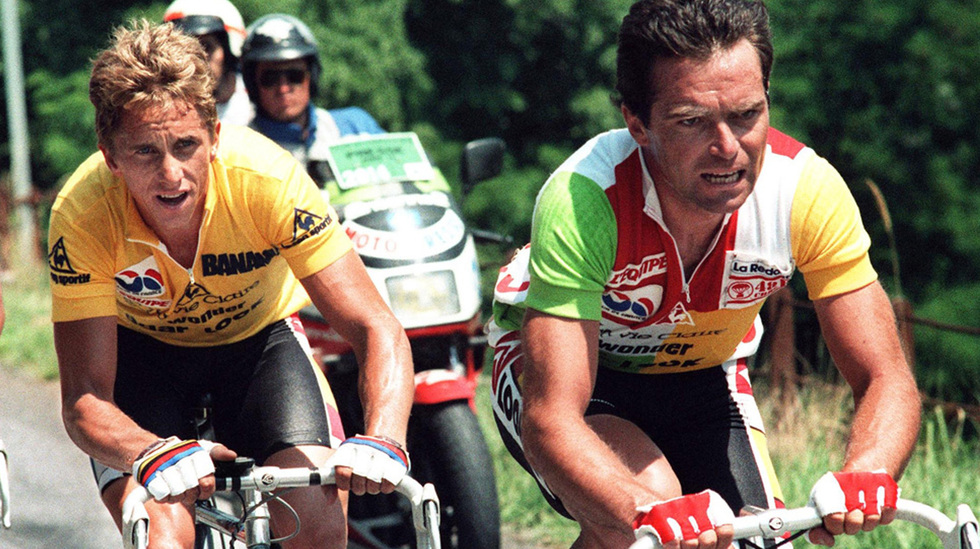 Already missing the Tour? We are too.
But from that feeling of emptiness left where the tour sat the past three weeks, we decided to do a bit of homework into the best cycling movies you can stream instantly on Netflix. Just please note this article is being written July 2015, so there's always a chance, even a month from now that some of the titles will have changed. but please let us know if you find any movies on the below list that Netflix has removed.
Anywho, here are the best biking movies you can stream instantly:
Slaying the Badger
One of the best retellings of the drama that unfolded between teammates Greg LeMond and Bernard Hinault during the 1986 Tour de France. The documentary certainly favors LeMond's side of the story, but Hinault gets the chance to speak for himself. Produced as one of the ESPN 30 for 30 documentaries, the storytelling and directing are near perfect in Slaying the Badger
Stop at Nothing
Arguably a major hit piece, it is hard to argue with history, and while Stop at Nothing is shamelessly forthcoming with its biases, it's still a very fascinating retelling of the Lance Armstrong drama. The last few years have been relatively tough on the sport of cycling, and Stop at Nothing dives deep into one reason for that in this timelined version of Armstrong's rise and subsequent downfall.
Rising From Ashes
Forest Whitaker narrates this incredible story following the Rwandan cycling team as they attempt to qualify for the Olympics. Following the horrific genocide, this story shows a country struggling with tragedy as they find hope in a developing hero.
Clean Spirit
The description of this documentary on Netflix actually didn't really do the film justice. More than anything, Clean Spirit was just a ridiculously fascinating day-to-day following of a Tour de France team through their routines and races. More than anything, it was just interesting watching the team interact with one another as well as with rival riders (we think Cavendish did it on purpose). Great look at a year on the tour from one team's angle.
Where the Trail Ends
One of the few documentaries covering mountain biking on Netflix, Where the Trail ends is more visually stunning than it is specific in its narrative. But that's perfectly ok, as some of the footage in this film is awe-inspiring, even to a roadie like me.
The Birth of Big Air
BMX riding owes a lot to Mat Hoffman, because not only did he dedicate his life to bringing attention to the sport, he paid a severe toll with his body in doing so. This 30 for 30 documentary follows Hoffman's rise to fame and the many insane things he attempted in the process.
Pantani: The Accidental Death of a Cyclist
A morbid look at a once great champion and his tragic downfall when addiction overtook his life. Pantani follows the life of Marco Pantai, Tour de France and Giro d'Italia winner who lost his life to addiction only a few short years later.