The Average Netflix Subscriber Has Streamed 3.44 Adam Sandler Movies
|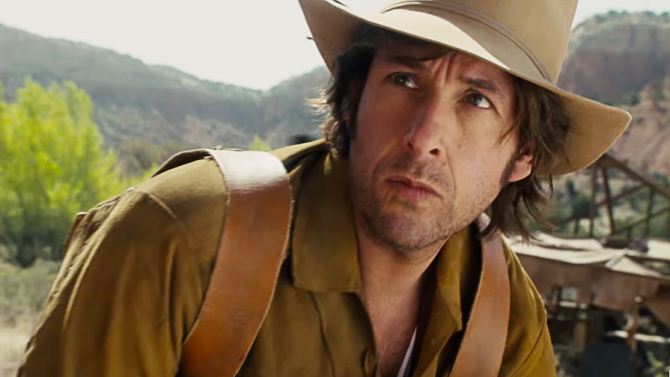 It might be a tough pill to swallow for some, but for Netflix, Adam Sandler movies are way more popular, and cheaper than most of their content.
While Netflix won't release exact numbers for specific titles, their Content Chief Ted Sarandos recently commented publicly that Netflix subscribers have streamed over 500 million hours of Adam Sandler movies on the service. On the record, this is one of the biggest numbers we have from Netflix regarding a specific piece of content.
Because of this information, we were curious… How many Adam Sandler movies does the average subscriber then watch? Doing some cheeky math, Netflix currently has just over 100 million subscribers, and currently seven Sandler titles in the library:
The Ridiculous Six
The Do-Over
Sandy Wexler
Anger Management
The Waterboy
The Cobbler
Big Daddy
The average length of each Adam Sandler movie on Netflix is just under one hour and 45 minutes. That means, in total, Adam Sandler movies have been streamed over 344 million times. Thus, on average, Netflix subscribers stream 3.44 Sandler Movies each.
This performance is likely the reason Netflix has recently worked out a deal with Sandler to produce four more movies for the service. From Sarandos:
"Just ahead of the release of our third film from Adam Sandler, Sandy Wexler, we announced the renewal of our deal with Sandler to premiere an additional four films exclusively on Netflix around the world. We continue to be excited by our Sandler relationship and our members continue to be thrilled with his films. Since the launch of The Ridiculous 6, Netflix members have spent more than half a billion hours enjoying the films of Adam Sandler."
It's hard to argue with the data and results. While yours truly continues to wonder why a lot of his favorite movies keep disappearing, Netflix definitely seems to know what's working with the largest portion of their subscriber bases. It of course makes sense why Netflix would keep pursing these types of original titles for their library.
But could this alienate a large enough portion of the Netflix subscriber base to the point where they cancel the service? The good news, of course, is that when I asked my sources at Netflix they mentioned to me that the service does plan on continuing to explore diversifying their content library. So while movies like 'Beasts of No Nation' were largely commercial flops for the service, Netflix isn't going to give up on them anytime soon. My source did comment that Netflix plans to think regionally, though, which means a lot of their upcoming movie titles might have larger bases in specific countries or parts of the world, with little focus on global appeal.