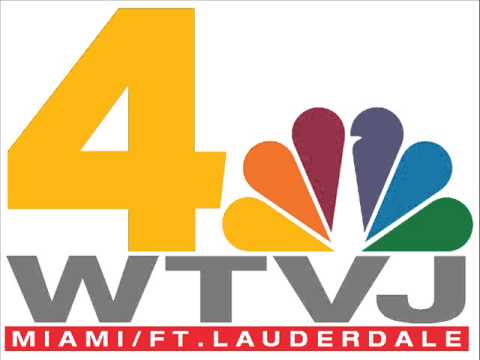 WTVJ is also referred to as Channel 6 or NBC 6. It is owned and operated by NBC as part of a duopoly with channel 51 or WSCV which is owned by Telemundo. Both stations happen to share studio facilities located on 27th Street in Miramar. WTVJ caters to the Miami and Fort Lauderdale area. Since it is owned by NBC, the channel's live broadcast mainly consist of syndicated shows which are also usually broadcast on other NBCUniversal affiliated networks. That's in addition to local news, weather updates, and traffic updates.  
If you are a fan of syndicated NBC shows or perhaps want to catch up on the latest news, then you'll want to be able to watch WTVJ online. Below we look at how you can live stream WTVJ for free.
Watch WTVJ Online Using the Official Website
Perhaps the best way to watch WTVJ for free is via their website. The website, however, does require that you log-in with your cable subscription details to start streaming. That means if you're not a WTVJ subscriber, then you can't log-in to stream for free. But you can still watch the short clips and read the news on their website. Though if it's live streaming that you want then perhaps try a free streaming service like the ones mentioned below.
Live Stream WTVJ via AT&T TV NOW
AT&T TV NOW is cord-cutting service operated by AT&T. Unlike regular cable, it does not require a long-term commitment and happens to be a lot cheaper too starting at just $35 a month. However, subscribers to the service can stream local channels like WTVJ, in addition to others like CNN, ESPN, AMC, etc. Plus, thanks to various apps for Android, iOS and Chromecast devices, etc., it is possible to stream on the go. Click below to try the service for free.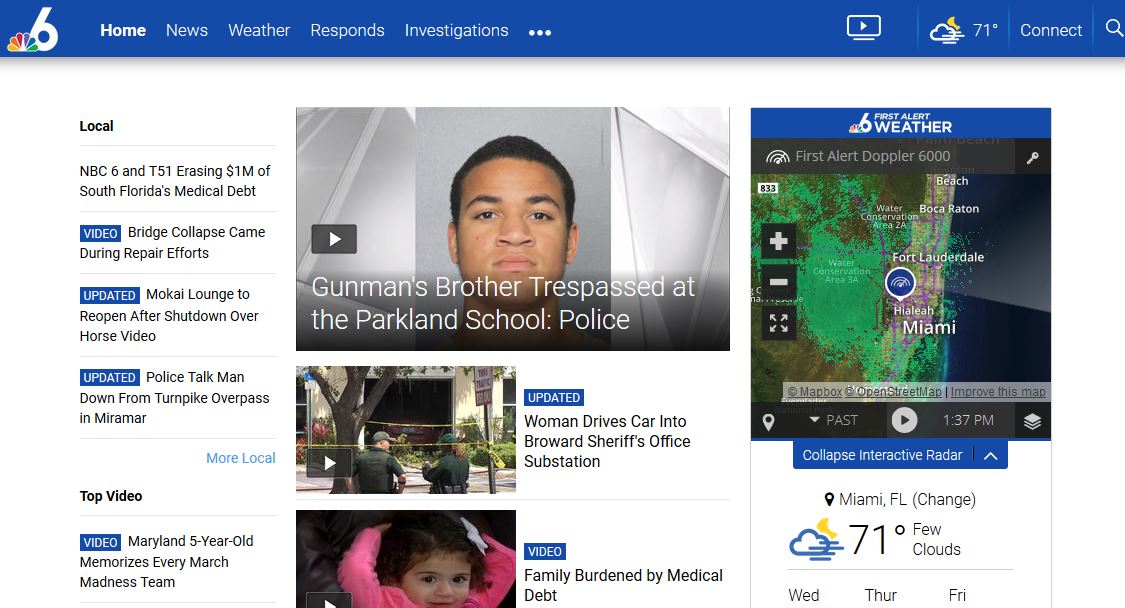 Watch WTVJ with a fuboTV
fuboTV is another popular cord-cutting service which enables Americans to live stream WTVJ, in addition to many other local networks. Plus, subscribers get to stream sports, news and entertainment channels on the go via apps for various smart devices. Now starting at around $45 a month it's comparatively steep but its selection of premium channels makes the service worth considering. Click below to try the service for 7-days free.
Live Stream WTVJ Online with Sling TV
Sling TV is one of the more established and slightly cheaper cable TV alternatives starting at a mere $20 a month. However, it is hard for us to tell you if its possible to stream WTVJ since local channels are zip code locked. So, the only way to find out will be to enter your zip code into Sling TV's channel page. That said once you subscribe the service has apps making it possible to stream on any mobile device, and you're not tied with a long-term commitment to the company.
Other Methods of Streaming WTVJ Online for Free
The one free and legal method of streaming WTVJ would be to install an antenna on your roof and hook it up to a TV. But this will only work if you're in Miami or Fort Lauderdale, even then the quality of your reception may vary. Alternatively, you could try one of the many free streaming websites which are illegal. So, we wouldn't advise that you use them. A better alternative and one that will ensure that you don't go to jail is to use the services mentioned above.
Last Updated on by Exstreamist