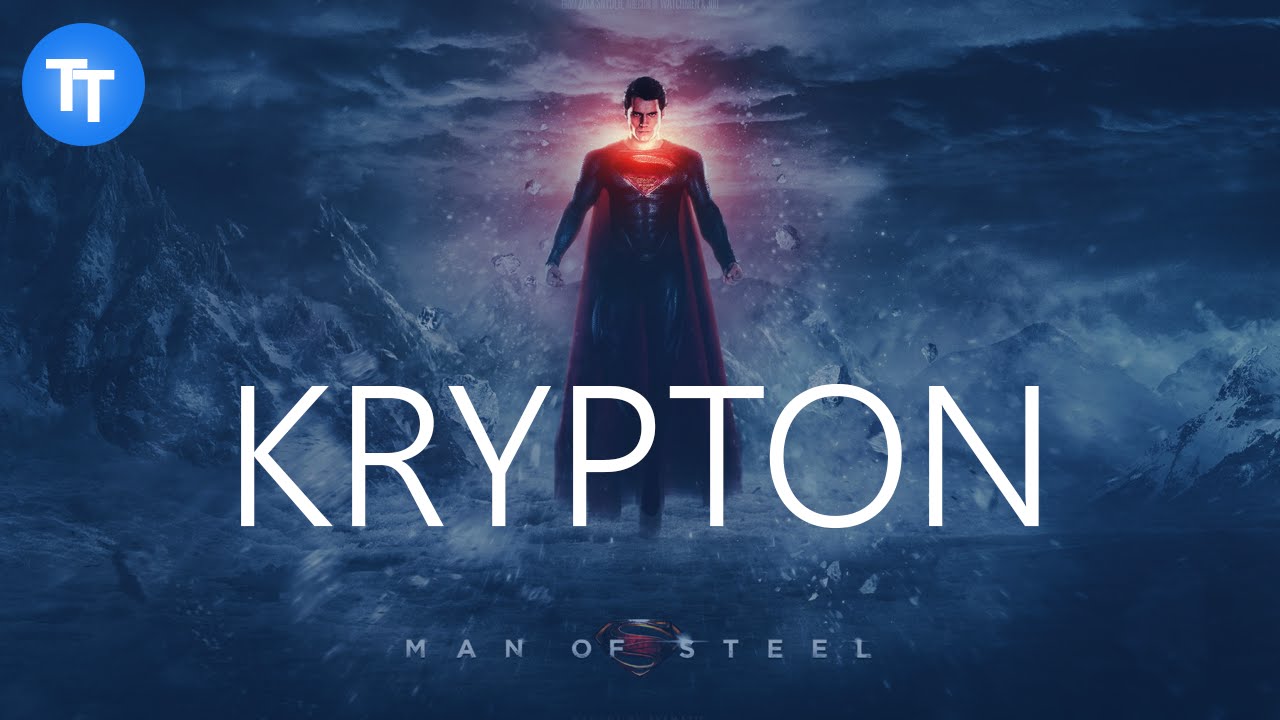 We are all familiar with Superman and the various twists and turns this character has taken over the years. Syfy has taken the Superman franchise through another loop with Krypton. Developed by Damian Kindler and David S. Goyer Krypton the story is about the titular planet. It is 200 years before the birth of Kal-El aka Superman and the destruction of the planet Krypton. So, it's more of a story of what led to the destruction of the planet than the actual superhero himself. Viewers are introduced to Superman's grandfather aka Seg-El, who is the leader of the House of El but has been shamed and ostracized, so he sets out to redeem his honor and save the world from chaos.  
If you love Superman and would want to know more about his backstory, history and various other facts that comic books have not covered then make sure to watch Krypton. Below is how you can stream Krypton online.
Watch Krypton Online Using the Official Syfy App or Website
Krypton and Superman fans can live stream Krypton with Syfy's official app and website. The app is available for iOS and Android devices. Though the website can be accessed for streaming on any computer with a web browser of course. That said they both require that you log-in with your subscriber credentials. So, if you're not a cable subscriber and Syfy is not part of your package, then this will not work for you. But you can always use one of the streaming services mentioned below.
Live Stream Krypton via AT&T TV NOW
AT&T TV NOW helps you cut the cord and live stream dozens of shows and networks like Syfy on the go. So, it's possible to live stream each episode of Krypton in addition to dozens of other Syfy shows like Superstition, Van Helsing, Blood Drive, etc. All these shows are streamed to mobile devices of your choice from iPhones to the Xbox One and Android devices. Plus, the service is a lot cheaper starting at just $35 a month.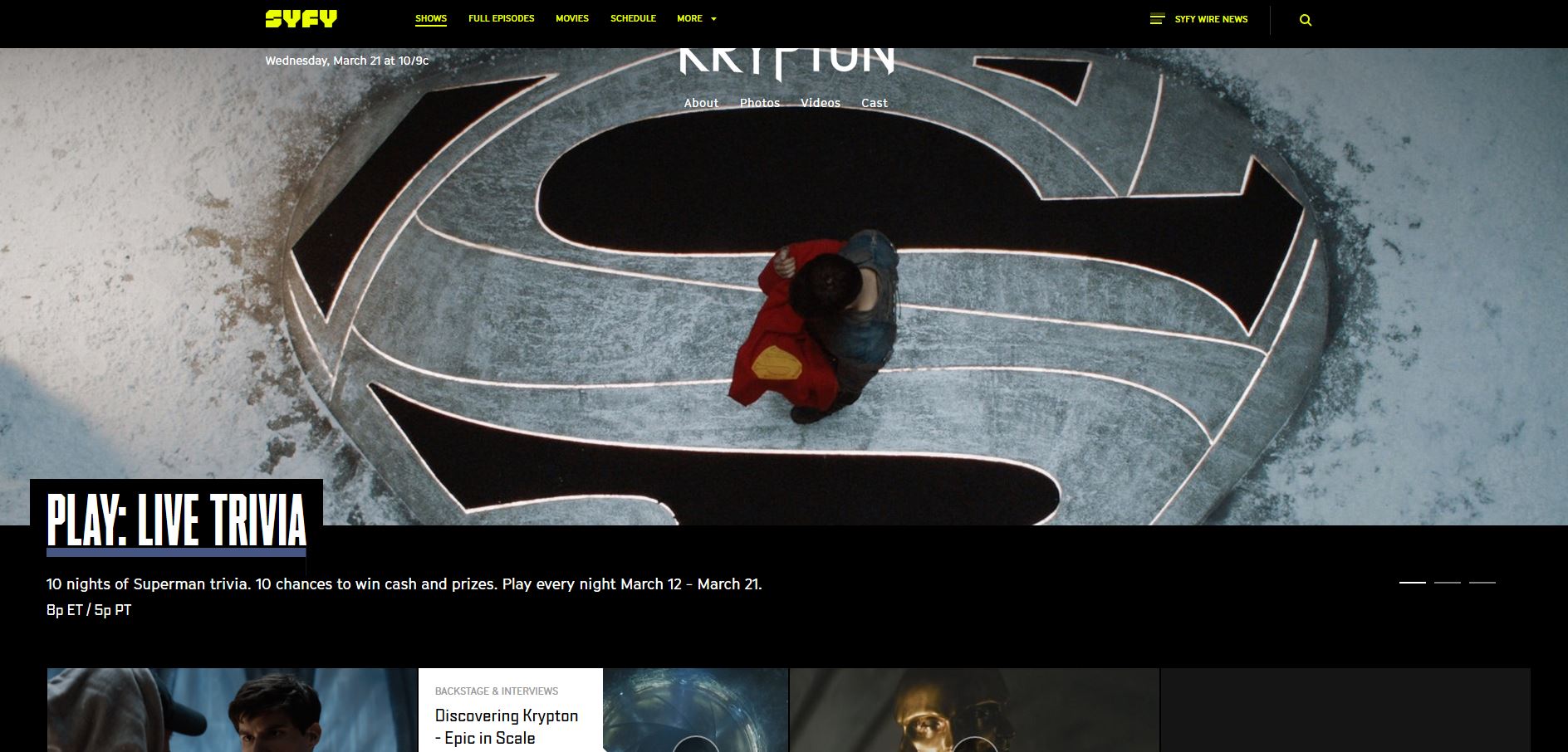 Live Stream Krypton Online with Sling TV
Sling TV is another cord-cutting service which also happens to stream Syfy. So, you'll be able to live stream Krypton just as you would with the service above but only pay around $20 a month. That said make sure that you get a package that includes all the channels you want to watch or add-on the ones you think are good. Also, as you'd expect all channels are streamed via a long list of apps for every smart device imaginable. Watch a couple of episodes of your favorite shows for free by clicking below!
Streaming Krypton on Netflix, Hulu and Amazon
Hulu does not have any Syfy shows, and this includes Krypton. We don't think the situation will change anytime soon but will update you when it does.
Hulu has a couple of old Syfy shows, but Krypton is not included. Though we might have to wait a couple of years for it to be made available, but even then who knows?
If you'd rather own episodes of Krypton as opposed to streaming it, then Amazon Prime is a good choice. Though the price of ownership is $2.99 per episode, take it or leave it!
Other Nefarious Methods of Streaming Krypton for Free
True Superman fans will stand up for truth, justice, and the American way, so free streaming services that breach copyright law are uncool. Also, live streaming Krypton for free because you can't afford cable is not an argument that the judge will fall for, which means you'll end up paying a hefty fine…something that even Superman may not be able to afford on his salary!
Last Updated on by Exstreamist