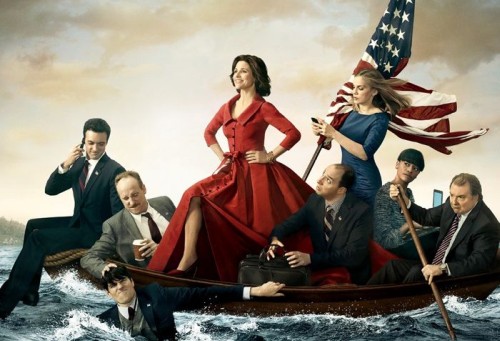 Hail to the Chief! That's what they'd be saying about her if she was the actual president of the United States. But she's not, she's in a much less glamorous position pragmatically- she's the Veep. Starring Julia Louise Dreyfus and winner of Emmys every single year it's been on the air, Veep is one of HBO's comedic gems for the ages. Can her staff save her from the world? Or from herself?
HBO has been at the forefront of television streaming  technology since closer to the beginning of the phenomenon than many other networks. That being the case, you can watch Veep online a number of different ways. We'll go through some of the more convenient methods below.
Watch Veep with HBO Now or HBO Go
HBO has two apps currently though they are almost identical in function. The first was HBO Go which is basically an extension online of your traditional cable package. You have to log in with your Comcast or other cable company credentials for access but otherwise you get everything HBO streaming including Veep.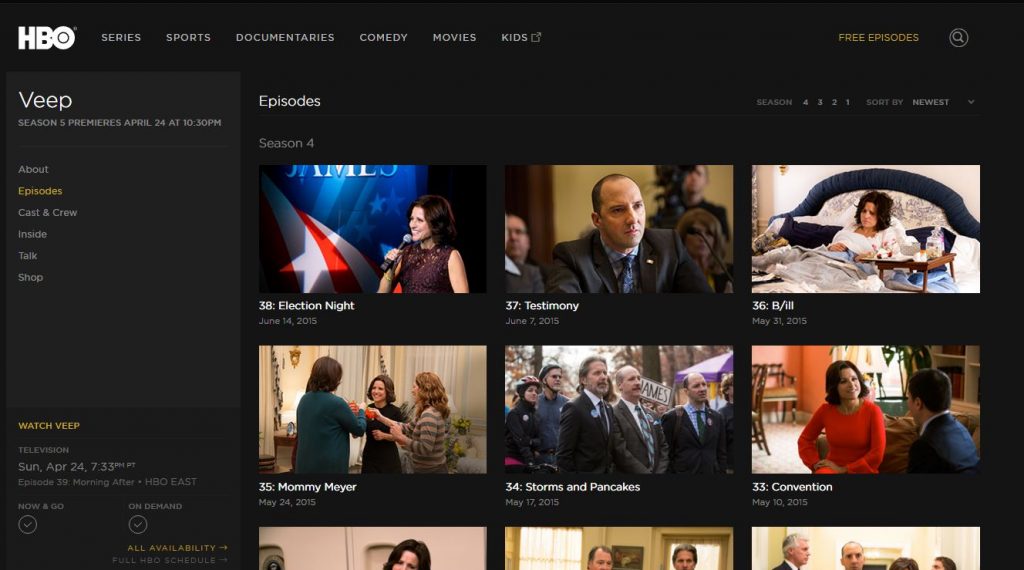 HBO now is a stand alone app that doesn't require cable. It's fifteen dollars per month and Veep is available to stream anytime without commercials.
Stream Veep Live with Sling TV
Sling TV has an HBO package available, offering live streaming of several channels, with the option to upgrade to include HBO in this service that would include Veep, of course. You can check out their package options here as well as sign up for a free trial if you want to give it a spin.
Is Veep on Netflix or Hulu?
Briefly: No. HBO does not have any content on either Netflix or Hulu and probably won't for a long, long time. HBO was a channel before the made-up words of Netflix and Hulu were but a twinkle in their CEO's eye.
Veep is not on Netflix or Hulu.
Download Full Episodes of Veep on Amazon
If you'd rather download the full episodes of Veep to your digital collection you can do so by visiting Amazon, Google Play or iTunes and paying a little bit per episode. There are never commercials (though there aren't on HBO anyway) and it's a great way to make sure you have the episodes you love forever and ever. Plus you don't have to subscribe for access to Veep online because you'll just have them on your device.
Do you know of any other creative ways to watch Veep online? Free or otherwise, post a comment below and we'll be sure to update this piece with the latest legal options.