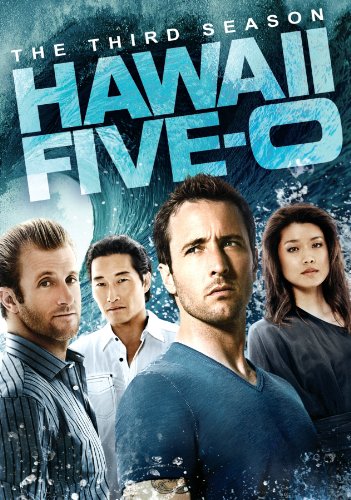 Surf, sand, and hot bodies is what Hawaii Five-O is mostly about at least for us. Apparently, there is more to it than that which you'll probably rarely notice. Jokes aside the series is about a police task force based in Hawaii and headed by none other than the hard ass Commander Steve McGarett. The task force is for all intents and purposes immune to prosecution, and so they can investigate any crimes they want ranging from kidnapping to terrorism. The team also includes Detective Danny from Honolulu PD, and Chin Ho Kelly as well as Kono Kalakaua who is Chin's cousin. All such teams need to have a trusted medical examiner and in this case its Dr. Max Bergman who works for the County of Honolulu. Just in case you didn't find the premise too exciting CBS threw in a conspiracy nut Jerry Ortega who is Chin's mate.
If you want to enjoy some surf, sand, and sexy bodies but still have a day job and life then here is how to stream Hawaii Five-O online.
Watch Hawaii Five-O Online Using Paramount Plus
One of the best and official ways to watch all CBS shows including Hawaii Five-O is to get yourself a Paramount Plus subscription. Subscribers have the ability to stream Hawaii Five-O and various other shows when they want and how they want directly via the CBS app. Incidentally, if you're a millennial who's living off hustling your parents then $6 a month is the cheapest deal in town. All Access allows you to stream past episodes, and the latest episodes live. So, if you never heard of Hawaii Five-O before reading this, well now's your time to catch up on all six seasons with your 1 week free trial.
Streaming Hawaii Five-O on Netflix, Hulu, and Amazon
You can find seasons of Hawaii Five-O on Netflix since CBS gave almost all seasons right up until 2015. You can also expect new seasons / episodes a soon as they are aired. So, keep that Netflix subscription handy.
Unfortunately, CBS has deprived Hulu of Hawaii Five-O in its entirety. That said if you're into downloading episodes and seasons we recommend that you download it HD from Amazon Prime. If you haven't watched previous seasons, you can download the entire season to your mobile device and then watch it later on. However, the major drawback with Amazon Prime is that it's expensive, or at least more expensive than the other options presented above.

Other Ways of Streaming Hawaii Five-O
Well, apart from the methods described above there are no other legal ways of streaming Hawaii Five-O. That said some millennials may be tempted to use many other illegal routes of watching Hawaii Five-O mainly because it's assumed that piracy along with smoking weed is cool. However, like weed it can get you prison time, fines and most of all you could end up being bunk buddies with some not very hot guys! So, we advise you stick to the 100% legal methods described above.