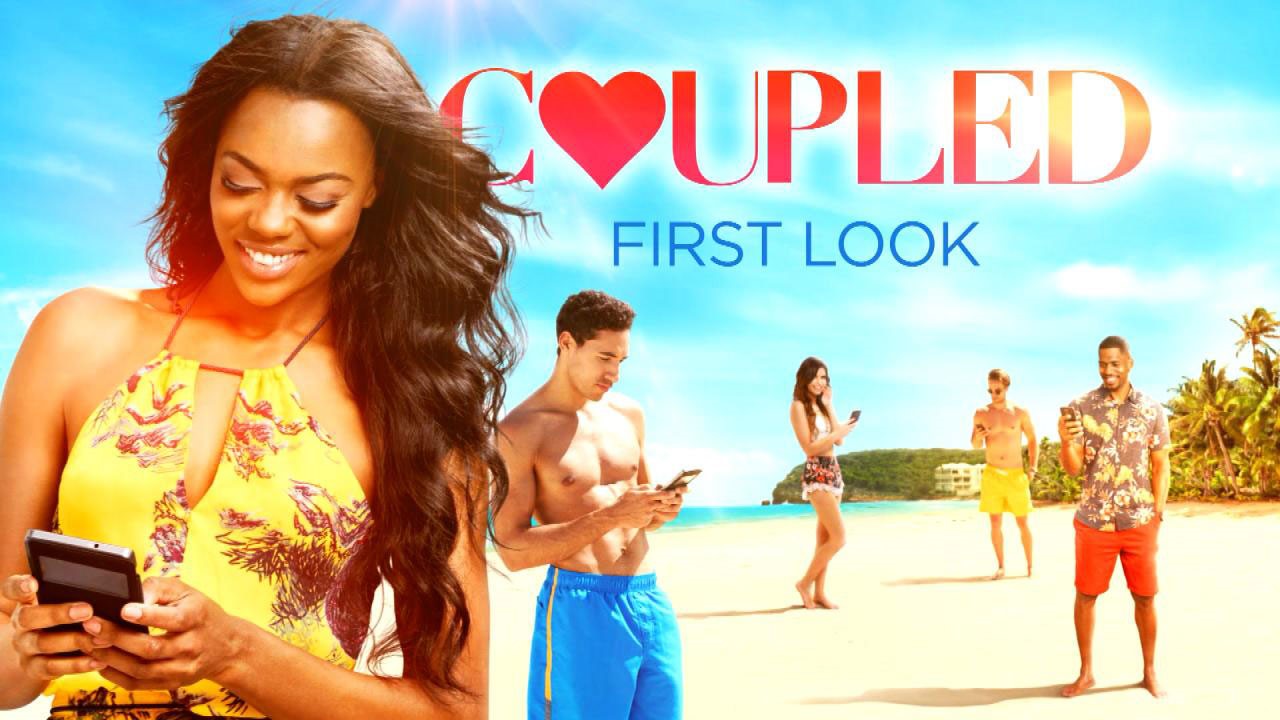 Coupled is a reality television show which features 12 single women who are searching for love. Men visit the Caribbean Island each week to meet the women. At the end of the meeting, the women need to choose if they want to go ahead with one of the men and join him at at a makeshift Tiki bar. They can also go left which means that they don't want to spend more time with the men and head over back to the bungalow. The show is inspired by the smartphone app Tinder (obviously), where you can swipe left or right depending on what you want to do.
The show features lots of text messaging, phone calls, crying and disappointment but then that is what makes the perfect reality show. Does it sound like The Bachelor or The Bachelorette? Well it's from the same network: Fox.
If reality shows are your thing, then here is how you can watch Coupled for free online so that you can simply switch to another window when things move too slow.
Sling TV Gives You Coupled LIVE Streaming Just Like Regular TV (Only Cheaper)
Watching Coupled via Sling TV is fun because it's live, its free, and you also get to stream it across both your iOS and Android devices, not to mention a good old web browser. At $19.99 a month Sling TV is a lot cheaper than cable television because you get dozens of channels in addition to Fox like Bravo, HGTV, Comedy Central etc. So, whether it's Coupled or some other reality television show you can quite literally stream while on the road.
Head over there now to check it out and sign up for the free seven day trial.
Try Sling TV Free for 7 Days
Watch Coupled Online for Free via the Fox Now App
The Fox Now official app for iOS and Android devices allows users to stream the latest episodes of Coupled for free and direct complete with commercials. However, to start with you'll need to be a subscriber to Fox via your cable service provider. Then you will also need to be cool with the fact that there is no way of streaming previous episodes. So, you get to watch what and when Fox wants. If there is no way in hell that you have a subscription and nobody wants to share their credentials with you, then bear with as there are a few more options.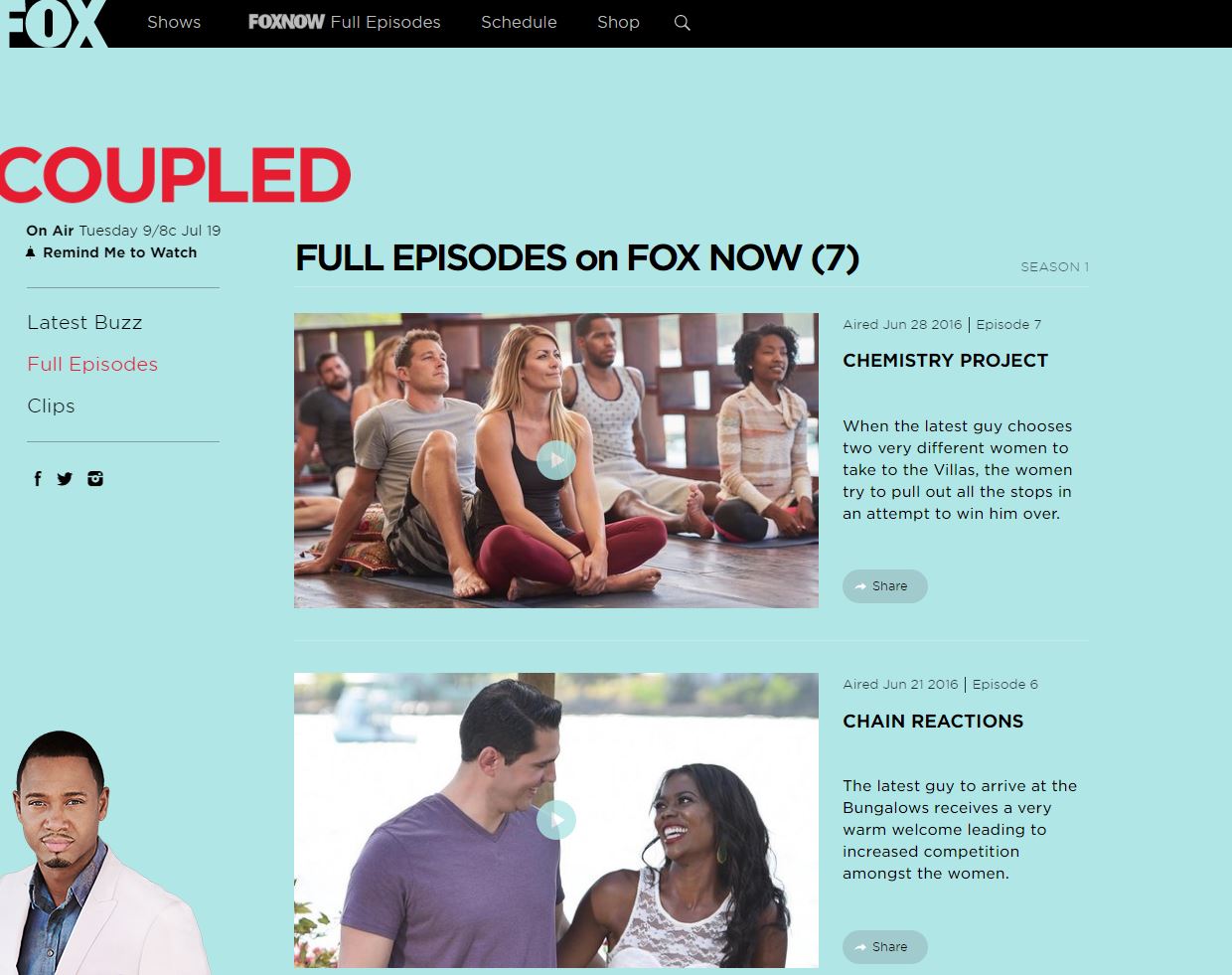 Streaming Coupled online on Hulu and Amazon Prime
You can watch Coupled on both Amazon Prime and Hulu. That said you'll have to wait a while till new episodes are made available on both websites. Also, the pricing structure for both Hulu and Amazon Prime allows us to advise that you stick with Hulu's monthly subscription. Amazon Prime charges $2.99 an episode which is ad-free, and you can download it to your device for future or multiple viewing. Plus, what's the fun in watching a reality television show when you're so far behind on the latest updates. It would be like all your girlfriends think you're stuck a couple of episodes in the past!
https://www.youtube.com/watch?v=s8cxX2SAI68
What about streaming Coupled for free online?
No chance of doing it legally! Don't mistake jail for that beautiful island. Let's get hitched!