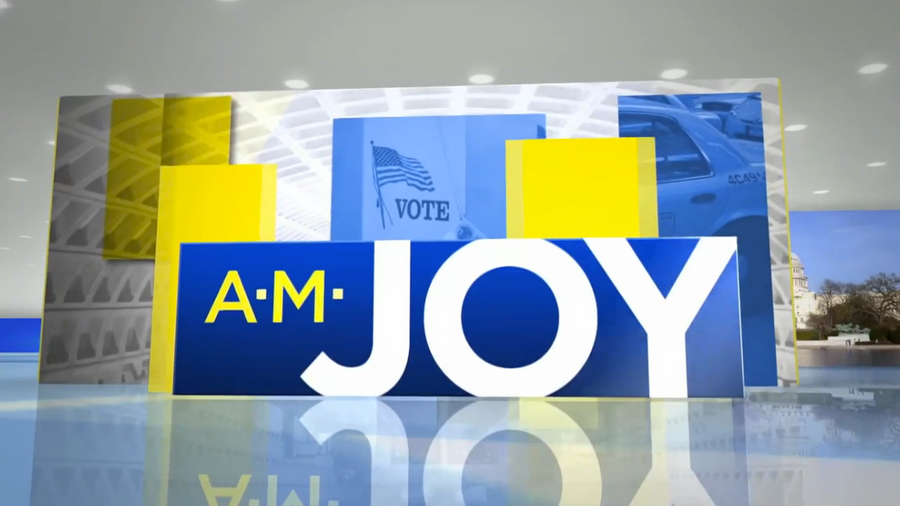 AM Joy is a cable television host of a show by the same name on MSNBC. Born Joy Reid, she is a political commentator on both television and The Daily Beast. As a liberal Democrat, she's not exactly a fan of President Donald Trump. So as you can expect each episode of AM Joy includes some criticism of the Whitehouse's policies with a couple of one sided discussions thrown in for good measure. AM Joy airs every weekend morning at 10 AM EST on MSNBC.
AM Joy is the show to watch for every self-respecting liberal Democrat. Missing an episode even on the weekend is tantamount to political sacrilege. If that's the way you feel then below is how you can live stream AM Joy live online.
Watch AM Joy Online Using the Official MSNBC Website
MSNBC subscribers can log-in to the official website with their subscriber credentials to start streaming the AM Joy show live. Unfortunately, the website is all you have because the network does not have a dedicated streaming app just yet. That said if you don't want to subscribe to the channel and still want to watch the AM Joy show then you can use one of the options below.
Live Stream the AM Joy Show with DIRECTV NOW
DIRECTV NOW is a cord cutting service which is like having cable but without cable's long-term commitment and the need for extra equipment. AT&T streams channels like MSNBC via its app for iOS and Android devices making it possible to watch the AM Joy show while on the go. Not bad for $35 a month! However, in addition to MSNBC subscribers can stream dozens of other channels like CNN, BBC America, ESPN, etc. The service does not require a long-term commitment just a working credit card! So, anyone can get it!
Try DIRECTV NOW Free for 7 Days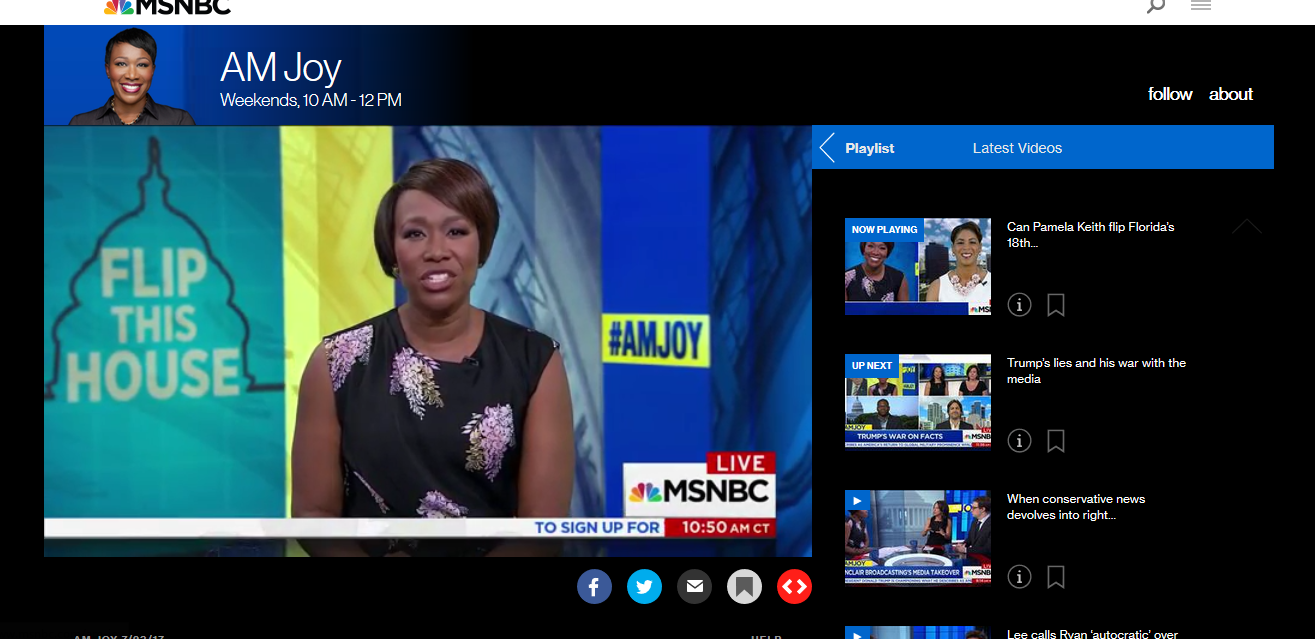 Live Stream AM Joy Online with Sling TV
Sling TV helps people cut the cord and live stream shows like AM Joy. The service starts at $20 a month though you'd probably need to upgrade to stream MSNBC live. But apart from streaming AM Joy, you can stream several other news and entertainment shows like Survivor or The Walking Dead etc. Plus, thanks to streaming apps for iOS and Android devices you can stream on the go. Click the button below to try the service for free.
Streaming AM Joy on Netflix, Hulu, and Amazon
Netflix and Hulu don't usually have MSNBC shows, and AM Joy is no different. Both services perhaps like to focus on entertainment.
Amazon Prime is an excellent service, but you won't be able to download episodes of AM Joy. That said you should be able to find lots of other shows available for download.
Other Methods of Streaming AM Joy Online for Free
While there are many other ways of streaming AM Joy for free, those methods are illegal. Though one free method that's not illegal is to search YouTube. But the episode on YouTube is going to be at least a week old if not more. So, if you want to stream AM Joy live then choose any one of the legal methods described above! Oh! In case you were thinking illegal streaming will result in imprisonment and fines…so not a good idea.