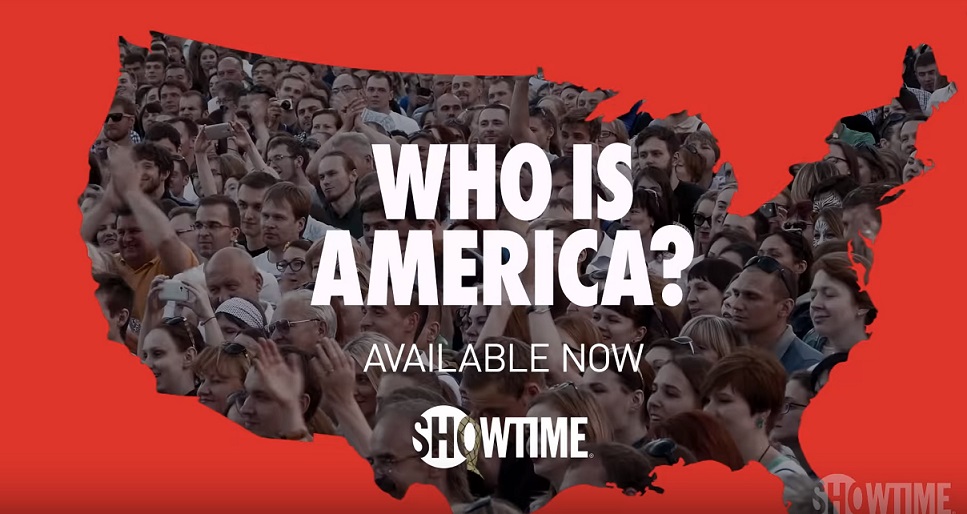 Sacha Baron Cohen is back, and he has one simple question. Who is America?
The comedian/con-artist, depending on who you ask, is back with his parody interview characters, setting the stage to embarrass people from the right and the left side of the U.S. political aisle. The show has already created quite a stir, with several famous politicians and public figures like Sarah Palin, Dick Cheney, Bernie Sanders, and more all caught on camera saying some pretty ridiculous stuff.
But you're here because you want to watch Who is America online. Fortunately, there are a handful of great options that will get you access to the show online without cable, and they've got free trials, so if you just want to sample the services, you'll be able to do so.
Stream 'Who is America' with Hulu
Hulu is one of the most trusted names in live-streaming TV. Not to mention they have an on-demand library that rivals even the biggest services like Netflix and Amazon. Hulu has a package deal with Showtime that will allow you to access the entire Showtime movie library as well as their original shows like 'Who is America' without cable. You can get a free one-week trial of their offerings here. They have a great mobile app as well, so you can watch the show on-the-go.
Use the Showtime app
If you have a cable subscription already, you can login to the Showtime app on your phone, through devices like Apple TV, Roku, tablets and more. Showtime has a free trial as well, but it will require you have a cable subscription to get started. Not a bad option for those already set-up with cable.
Watch episodes of 'Who is America' on Amazon
No cable needed, no accounts needed, you can get access to 'Who is America' on Amazon by adding Showtime to your Amazon Prime account. It comes with a 30-day trial as well. Get access to that free trial here.
Try Amazon Prime Free for 30 Days
'Who is America' has moved Sasha Baron Cohen on from his original home on HBO to Showtime, and despite how many people thought he was done producing shows in this comedic structure, he was able to create several new characters for the show. Judging by the names he was able to get to agree to interviews, he had many countless famous public figures fooled. Showtime has defended Cohen against the negative comments he received from several of his interviewees. 
It will be interesting to see how many seasons of this show he will be able to pull off, as the cat is certainly out of the bag now. If you're looking to stream Who is America live, hopefully one of the above options works for you!