Stream 'The Larry Sanders Show' Online with HBO Go and Now Starting in September
|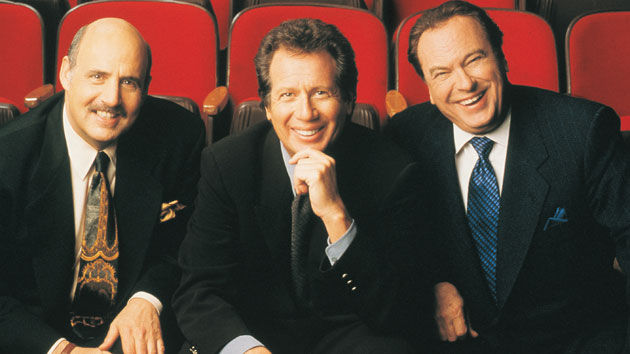 Before HBO became arguably the most famous premium channel with recent 'Game of Thrones' fame, and earlier hits in the 2000s like 'The Wire,' 'Sex and the City' and more, there were still a handful of titles in the 90s that had their own cult followings.
'The Larry Sanders Show' was one of those shows, but following the recent tragic death of Garry Shandling, the show's star, himself, people were wondering why it wasn't streaming on HBO's streaming services Go and Now.
HBO has officially announced that the series will begin streaming September 23rd, meaning we'll all be able to enjoy the series. For those who haven't seen it, it'll almost certainly be worth a first time viewing, as you'll recognize plenty of famous names and faces in each episode.
'The Larry Sanders' show followed a fictional late night television host and his daily life, featuring seemingly real interviews with famous names in Hollywood. The show has been named one of the 'Top 50 Shows of All Time' by TV Guide, and once it's streaming, definitely well worth a stream.
Garry Shandling will remain one of the most unassuming names in comedy, but his style and crisp delivery always made for solid television. We're very happy to see HBO bringing the series to their streaming services to perhaps capture an even bigger audience in the modern age of television.
This is going to feel like we're all getting another great television series brand new, despite the nearly 20 years that have passed since the original airing.