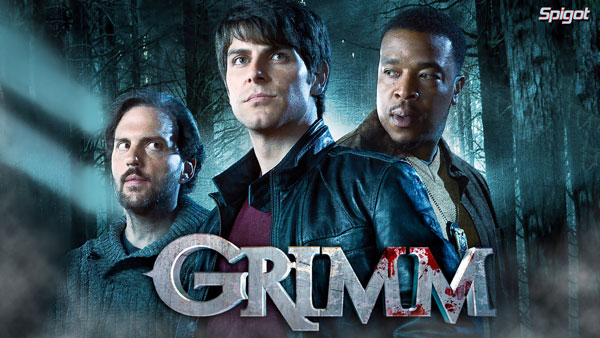 Make no mistake about it: Grimm is another network detective drama. You've got the gritty detectives, the soap opera overtones and the cheeky love triangles. The difference with Grimm, though is that there's a bit of magic behind the scenes. Inspired by the stories in the old Grimm fairy tales, NBC's version takes a modern twist and shoehorns the concept into a never-failing trope of detective drama.
Fans of the detective procedural drama will love Grimm but also those with a bit of affinity for old-fashioned fairy tales and magic will enjoy the program as well.  Here's how to get your fix of this unique blend of television online. Grimm is streaming for free in several online locations.
Watch Grimm Live with Sling TV
NBC shows are now on Sling and that include Grimm! Sling is a cable alternative that includes networks such as USA, AMC and TBS among many others for a low price and doesn't require a commitment. Head over there now to check it out and sign up for the free seven day trial.
Watch Grimm Live Via DIRECTV NOW
DIRECTV NOW is similar to Sling TV in the sense that it live streams channels like NBC, so you'd be able to stream Grimm live as well as reruns. The service's app for iOS and Android devices means that you'll be able to watch not just Grimm but truck loads of other NBC shows live and on the go. The good news is that the basic package which starts at $35 a month includes NBC in addition to many other channels. You can try out the service for free via the link below.
Try DIRECTV NOW Free for 7 Days
Is Grimm on Netflix or Hulu?
Unless you're looking for that old movie with Matt Damon, The Brothers Grimm you won't find NBC's Grimm on Netflix. They've never had the series and we haven't heard any news that NBC (owned by Comcast) will be working with Netflix any time soon.
Hulu, on the other had is partially owned by NBC so they do have new episodes of the show available to stream online with your subscription. The entire catalog of previous seasons is not available on Hulu but if you're all caught up on Grimm you won't need anything more.
Watch New Episodes of Grimm On NBC.com or with the Official App
NBC puts Grimm online for free as the new episodes air. You'll have to watch the same commercials (or more!) than you would if you watched the show on your traditional television set but you don't have to subscribe to anything, sign up or download anything. All you need is a browser to watch Grimm online with this method.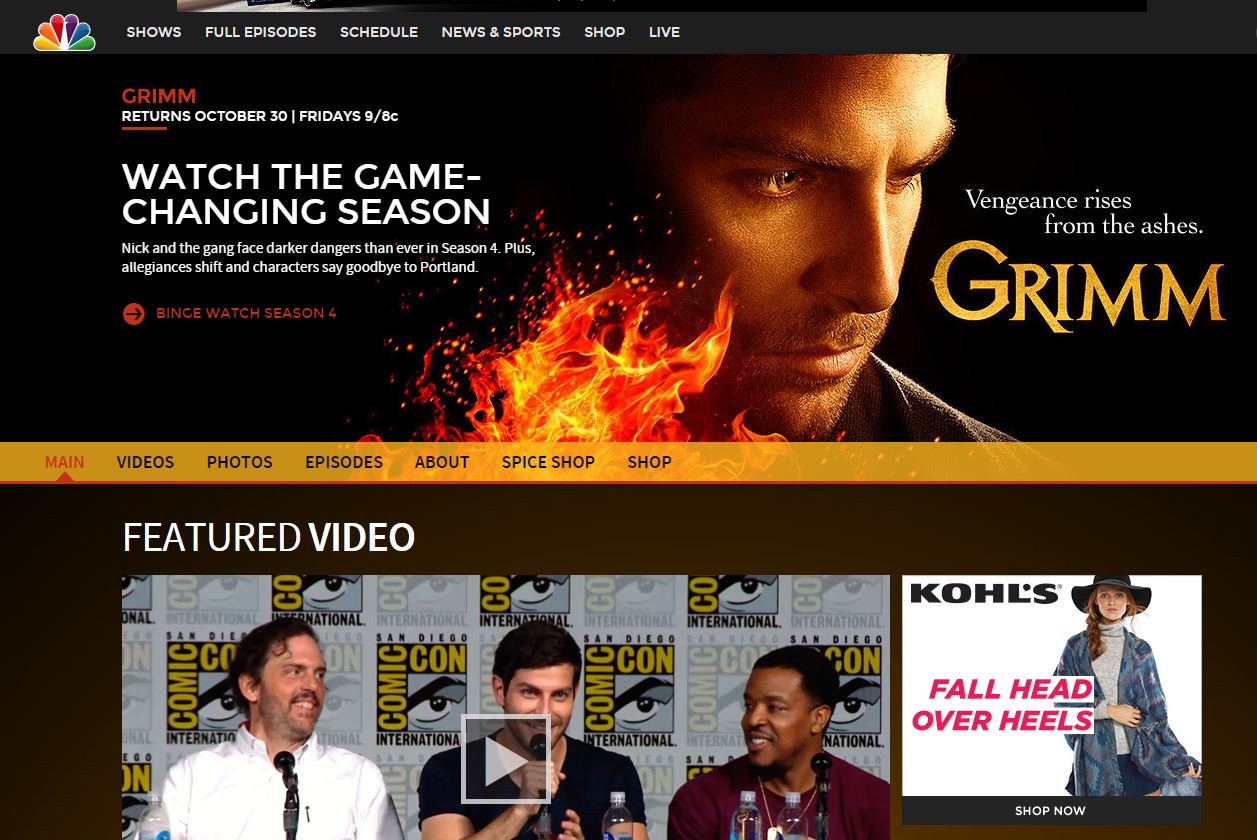 The NBC app also gives you access to the same stuff you'll see on their official website. Grimm episodes are all there online for free if you would rather use the app instead of the mobile version of the website (which also works).
Watch a Grimm Live Stream Online
There isn't an official live stream for Grimm so anything you find online will probably be illegal. These sorts of streams for Grimm are often of poor quality, feature sexually explicit ads and give your computer viruses so we can't recommend using them. Just wait for the episode to premiere and then watch it for free on NBC.
Download Full Episodes of Grimm Online
If you're looking for previous seasons of Grimm you'll have to head over to Amazon
or Google Play or iTunes to check prices. You can download entire seasons of Grimm for about $30 and individual episodes for two or three bucks. There are no commercials with these Grimm episodes and you'll have them forever. You can even watch them offline in a pinch.
It's actually free to stream on Amazon Prime if you're a member. If not they have a 30 day free trial.
If you're not married to the idea of watching Grimm online you can also purchase the DVD and Blu-Ray
sets. The true collector will own these, for sure. Pick these up if you don't want to worry about streaming rights for the next decade while the world figures out this brave, new, online streaming world.