Stream Happy Endings Online Starting Today
|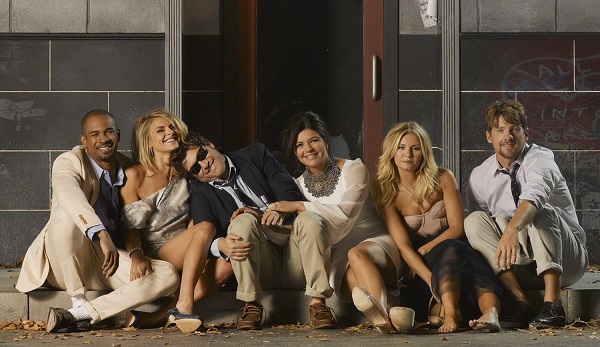 One of the funniest shows we have ever seen that was cancelled far too soon is now streaming online. You can watch the entire 'Happy Endings' series on Hulu now, and we highly recommend fans of witty comedy give this show a shot.
Following your standard mix of sitcom friends, 'Happy Endings' relies far less on any long term story arc and far more on witty writing, crisp dialog and lovable characters who quickly build chemistry unmatched by almost any ensemble cast comedy of recent memory.
But for some reason the show struggled to capture an audience and was penalized with a shifting schedule that left capturing an audience a bit more difficult. The cancellation was not for a lack of quality, as this was definitely one of the most upsetting cancellations of the past few years.
Regardless, the entire series is now streaming on Hulu, meaning those of you who haven't seen 'Happy Endings' yet will not have the chance to do so or for those of you who have already seen it and are hoping to rewatch, the time is now.
Speculation time.
We felt this show was bordering on its cancellation. In other words, it doesn't seem like it would be hard to argue that 'Happy Endings' is primed for a comeback, something similar to how Hulu saved 'The Mindy Project.' Perhaps this is a test run for Hulu to see if 'Happy Endings' deserves a re-order.
No official word on that, but in order to help juke the stats as much as possible, we'll probably watch the entire series at least a few times in the coming months.