Starting Today Amazon Exclusively Streaming E! Show 'The Royals'
|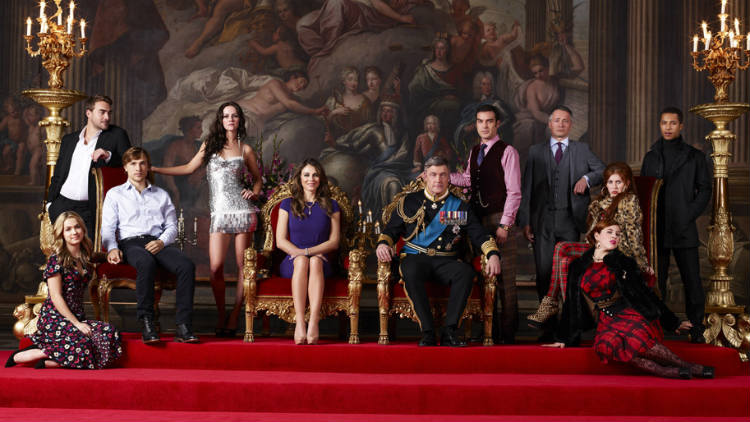 When E! announced they would be jumping into the drama game with new series 'The Royals' it took us all a bit by surprise. After all this is a network most notably known for entertainment news and reality television as opposed to scripted drama.
For those of you who haven't seen the first season of the series, Amazon Prime has released it for all subscribers to stream instantly starting today, October 16th. The second season of the show premieres on E! November 15th, so now would be a great time to stream the first season directly through prime.
'The Royals' follows a modern day family of British royalty as it follows them through the twists and turns of being part of a high-power family. "[The series] depicts the lives of a fictional monarchy in modern times where power is everything, limits don't exist and trust is a luxury that even the royal family can't afford. "
The show's cast flexes some star power as well: "Elizabeth Hurley (Austin Powers: International Man of Mystery) leads the stellar cast as Queen Helena, along with William Moseley (The Chronicles of Narnia: The Lion, the Witch and the Wardrobe) as Prince Liam and Alexandra Park (Home and Away) as Princess Eleanor."
Reviews for the first season have been relatively mixed, with a variety of praises and complaints, most commonly around the high quality star power of Hurley's performance being lost a bit on a show that doesn't push itself far enough. Regardless, for Amazon Prime subscribers, it's certainly worth a look to make the decision for yourself.
Watch the season one trailer below: