Star Wars 'The Force Awakens' Will Stream Online, But Only in Canada on Netflix
|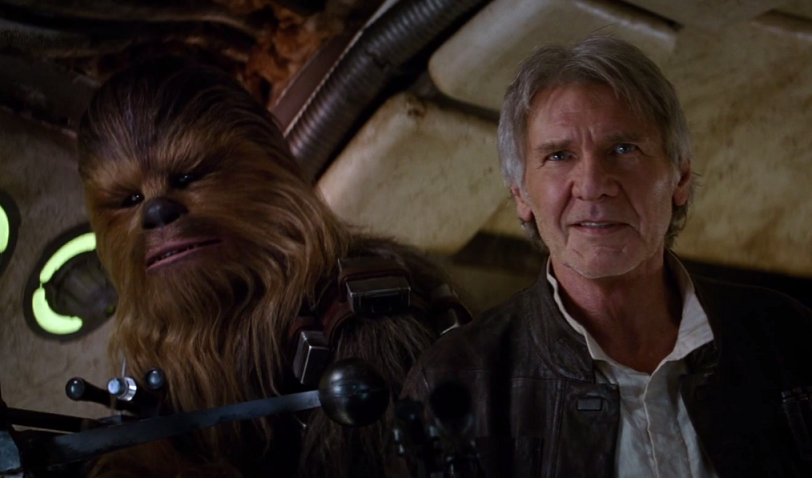 There have been rumors circulating for months that Netflix and Disney were in some discussions regarding streaming Star Wars.
And this week Netflix confirmed that 'Star Wars: The Force Awakens' would in fact stream online via Netflix… but only in Canada.
Distribution rights are extremely complicated, and only get more twisted when one starts trying to understand the international part of it. For those of you paying closer attention, you're probably aware that Netflix libraries differ in each of the countries their service is available.
Variety is reporting that despite Netflix and Disney's complicated relationship when it comes to international distribution, 'The Force Awakens' will be on Netflix approximately eight months after theatrical release. But realistically, if you have waited that long to see the movie, you're likely not particularly excited about this news to begin with, but at least it will give you the option to re-watch the film streaming online a dozen more times before the next film in the modern trilogy releases in theaters.
Of all the countries where Netflix is available, Canada is currently the only one where Netflix will stream 'The Force Awakens.' But we're willing to guess the Netflix/Star Wars deal will expand, if perhaps a bit slower as Disney seems ready to move digital with the service.
Netflix has stated repeatedly its biggest goal with content in the near future is to tie up exclusives. If the content is available elsewhere, Netflix is far less interested in it. As they continue to produce more and more original content, such a move certainly makes sense as third party content distribution only continues to get more expensive with competing SVODs such as Hulu and Amazon bidding up the price.
No word on the price specifically to stream 'The Force Awakens' but we're certain it is one of the most expensive pieces of single content purchased by any streaming service yet.
Watch Star Wars: 'The Force Awakens' trailer below: