'Smosh: The Movie' to Stream Exclusively on Netflix
|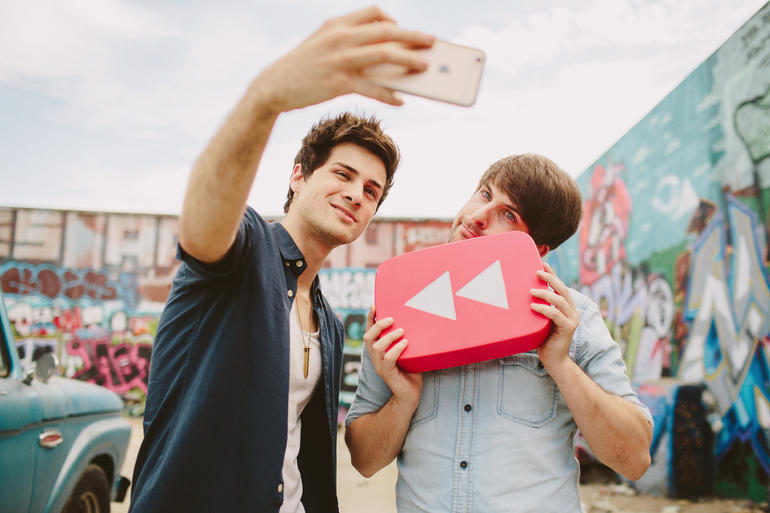 Here's one for the teens. 
Netflix is one of the best at finding shows that will appeal to a specific audience segment in order to not only keep those subscribers happy with their accounts, but also to attract new subscribers from those same demographics. 
So it probably surprises no one that Netflix is betting big on buying the exclusive streaming rights to "Smosh: The Movie" in an effort to attract more teenage viewership, a demographic primed to grow subscriber numbers as they move out of their parents' homes. In other words, Netflix gets this younger audience hooked early on the streaming service and they're a customer for life. Hard to argue with that strategy. 
So for those of you living under a rock or over the age of 35, Smosh features YouTube stars Anthony Hecox and Ian Padilla, who have made themselves independently famous for their teen-focused streaming video. The movie itself will be a digital adventure as the Smosh stars attempt to save face after an embarrassing video of them has surfaced right before their fifth high school reunion. 
The most interesting element of this deal is that YouTube itself has been attempting to keep its own stars in house. As more and more people have becomes internet famous through the service, YouTube stands to lose not only large audience potential, but a major revenue stream. Every time one of their stars moves onto bigger distribution services, it's money lost. It will be interesting to track along as they attempt to develop their own bullpen and offer the opportunity for the stars to monetize at a higher level all without having to seek other opportunities.
Smosh: The Movie will premiere on Netflix September 4th.
Watch the trailer for 'Smosh: The Movie' below: