SHOTS FIRED! ATT Boss: Netflix is "the Walmart" of Streaming
|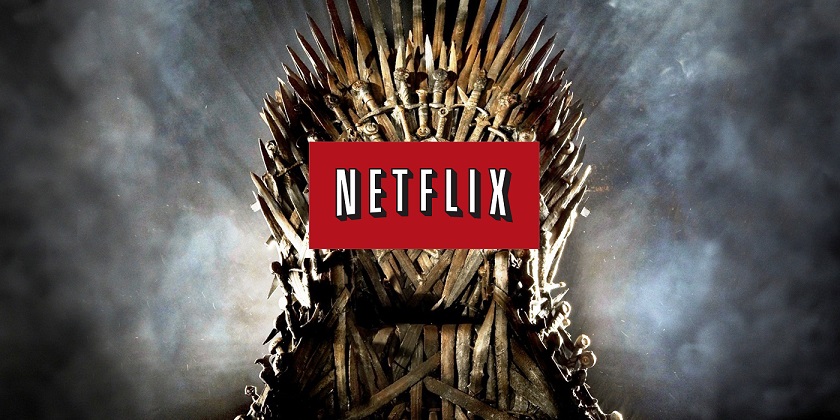 AT&T CEO Randall Stephenson is calling HBO "the Tiffany" and Netflix "the Walmart" of streaming services during a talk at the Goldman Sachs Communacopia conference.
The comment stems from his belief that Netflix is producing cheap content at scale, akin to how Walmart sells tons of products at lower prices. HBO, on the other hand, is a high-end jewelry producer of content.
Netflix currently releases dozens of "Netflix Originals" every month, some great, most are alright, and some terrible, but there's no denying the service has turned into a content producing machine.
HBO on the other hand releases more thoughtfully, an artsy comedy here, a deep period piece there, and then on some seemingly random release schedule a season of Game of Thrones.
There are plenty of reports suggesting that Netflix produces content relatively good compared to their network counterparts, but HBO still holds the throne when it comes to the critical quality of their originals library.
Certainly, Stephenson and AT&T, who now owns HBO, has to be nervous about the impending season finale of 'Game of Thrones,' a runaway success compared to all other content on the network by an order of magnitude larger. While shows like 'Westworld' are successful for the network, nothing has even come close to the subscription-driving numbers of the network's biggest show.
Netflix on the other hand, seems content with their shotgun approach. If their Chief Content Officer is to be believed, some of their most critically-panned content is the service's most successful. Ted Sarandos claims that the Adam Sandler original movies are some of the most viewed titles on the entire streaming library. 
Stephenson might think of Netflix as a Walmart-like business, but at the same time, Walmart is massively more successful from a revenue standpoint than Tiffany anyways. Besides, it's far more likely that both services can succeed independent of the other's success. The winner in this case is still the consumer, who now has far more options on choosing what to pay for when it comes to streaming TV.