'Satisfaction' Season Two Premiered This Week – The Whole Season is Now Streaming Online Free
|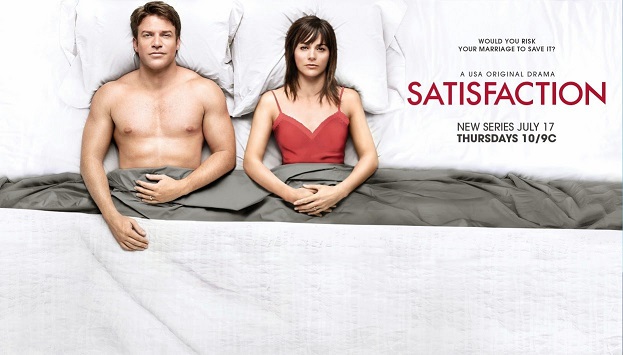 USA series 'Satisfaction' premiered its second season this past week, airing the first episode of the season on Friday.
But yesterday, they made a surprise announcement that caught everyone a bit off guard.
The network is going to make the entire series available online streaming for free, with no cable subscription required.
#AreYouSatisfied? Watch all of #SatisfactionUSA Season 2, online and On Demand now. https://t.co/U8FRTgk2ep

— SatisfactionUSA (@SatisfactionUSA) October 17, 2015
As people have varied preferences in their viewing habits, this is a relatively forward-thinking option for any TV series. This of course gives fans of the show, that has been doing quite well both critically and in the ratings, access to the entire second season online while also maintaining a regular release schedule through the USA network.
The drama series follows a couple confronting their relationship issues in some interesting ways. Neil Truman (Matt Passmore) and his wife Grace (Stephanie Szostak) have fallen into routine, leaving them both on the hunt for something more. That something more just comes in a sexually promiscuous format in the wild world of male escorts.
We're not sure if this move was just a publicity stunt to drum up more viewership or if USA has a general interest in retooling their releases of new TV shows, but we are certainly interested in the thinking behind this move. We would fully expect this to become a more common trend in the future as well.
The show airs live on TV Friday at 10PM, but you can now watch the entire second season online at usanetwork.com.
Watch the 'Satisfaction' trailer below: