[Rumor] Star Wars on Netflix? The Evidence is Stacking Up
|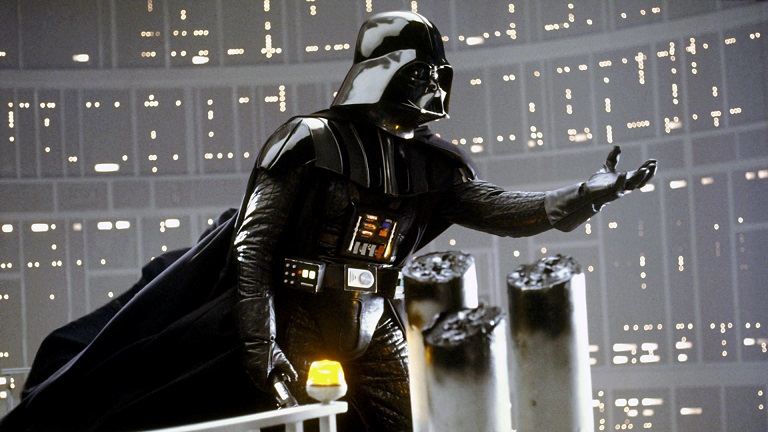 Update 9/16/2015: Netflix responded and let us know that there are no current official plans to bring Star Wars to Netflix, take that ambiguity as you please. No word on how this affects their 2016 Disney contract.
—
It has been kind of an interesting month for Netflix, with the recent announcement that they wouldn't be re-signing a deal with EPIX, an agreement that gave Netflix hundreds of top tier movie titles that subscribers could stream instantly. It's always less fun hearing about movies being removed from the service. And it's not just Netflix, these days it's been like going through Jedi training to try and watch Star Wars online legally. And with Rouge One coming soon, fans are getting anxious for streaming options.
But today a bit of evidence started piling up that Netflix is going to soon be adding the entire Star Wars back catalog for us all to stream, likely within the next month. With news like this, the news of other major removals quickly fades from memory.
There is some evidence of this potentially becoming a reality when searching deep under the top layer of Netflix's library for Star Wars titles. There are existing pages within the streaming app (login required to see them) that lead us to believe we're not that far off from Star Wars streaming on Netflix.
Here's a screenshot of the Empire Strikes Back page just in case these end up deleted or hidden from view:

We have reached out to Netflix but have not heard back to confirm or deny these rumors.
This would certainly be a big win for the streaming service, especially with the newest film in the trilogy 'The Force Awakens' set to release December 2015, certainly making sense of this whole rumor. Why not market the entire film series prior to a big theatrical premiere? Not to mention Disney (the owner of Star Wars and spin-offs like Star Wars: Rebels) and Netflix have a big agreement that's about to kick into gear come 2016, so it wouldn't surprise us to see this happen here soon.
Watch the new Star Wars trailer below, and check back for an update once we hear back from Netflix: