RUMOR: New Black Mirror on Netflix? It Could be Happening
|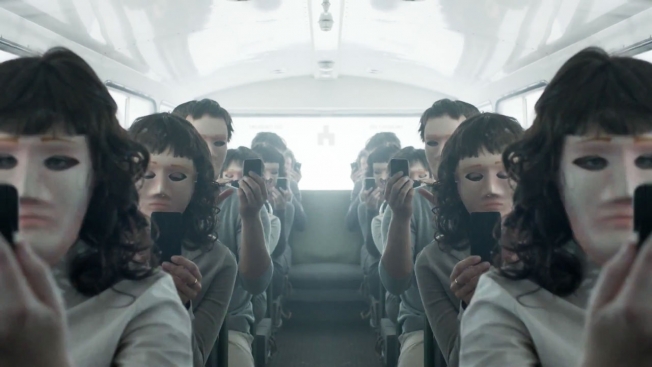 With a bit of skepticism we're reporting some potentially huge news. A lot of people have been wondering if there will be another season of Black Mirror, and we're starting to hear some whispers.
Netflix is reportedly in talks with Charlie Brooker to bring the Channel 4 series Black Mirror to Netflix for a string of episodes exclusive to the streaming giant in the US. RadioTimes is reporting the news that Brooker has been working on new scripts for the series, and that just recently Netflix has expressed some major interest in acquiring the rights to these new episodes.
While Netflix isn't commenting on the news yet, the series does seem like a great fit for the streaming service, first off with its viral popularity alongside its strange production structure, allowing for a service like Netflix to benefit from more in-depth content released in smaller doses.
For those of you less in the know, Black Mirror is quite strange, not only in its content but also its release schedule. Each episode of the show follows a unique cast of characters and a different plot in strange, dystopian societies that feel strangely familiar. A lot of people have compared Black Mirror to The Twilight Zone in its overall sci-fi feel mixed with psychological elements that keep the viewer on edge.  
If you're looking to check out the series for the first time, you're in luck, Black Mirror is streaming on Netflix as we speak (although we're still waiting for the Black Mirror Christmas Special to stream on Netflix). 
Keep an eye out for more news regarding the new season of Black Mirror on Netflix.
Watch the Black Mirror trailer below: