RUMOR: Is the First Season of 'Game of Thrones' Coming to Netflix?
|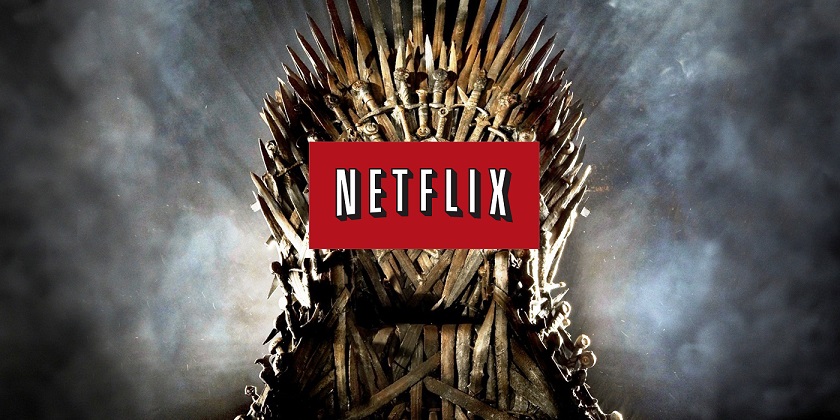 While Netflix has done a great job bringing more and more original content to their streaming library, it has been a while since they landed a major third party title. But while poking around through their app today, we discovered something interesting that might hint at a potential major acquisition.
Buried in the Netflix streaming app, while not available from the search bar, is a profile for 'Game of Thrones' season one, see for yourself here (you must be logged in to Netflix to view). For those who don't have a login, or in case Netflix removes it from public view, you can see a screenshot from the profile below (click to see an HQ screenshot):

Details tab:

Next to the title is the year 2011, so we're guessing that if Netflix and HBO are in some secret talks, that it likely only includes the first season.
While Amazon and HBO have an agreement for older HBO content being available on Amazon Prime, it seems likely that a series as big as 'Game of Thrones' might be up for grabs to the highest bidder, especially starting back with the first season and staying a fair distance behind the newer seasons.
HBO has to find it appealing that Netflix could pique some new interest in 'Game of Thrones.' The opportunity to reach Netflix's 75 million subscribers globally has to make HBO at least think there's potential here. If offering the first season to these Netflix members can bring in more HBO subscribers, than the deal actually makes perfect sense from both sides.
New research has suggested that viewers won't adopt a series unless the back catalog is readily available, so perhaps HBO is making a move along these lines. Sure, HBO pulls in record viewers during its spring airing of 'Game of Thrones,' but there's no doubt that HBO wants to see these numbers go up every year, and if a partnership with Netflix helps, then they're probably at least partially interested.
We will do some more research and see if we can come up with any more details, but the prospect of 'Game of Thrones' being available on Netflix certainly is an exciting rumor.