Rumor: Hulu Considering Brooklyn Nine-Nine Pickup After FOX Bloodbath
|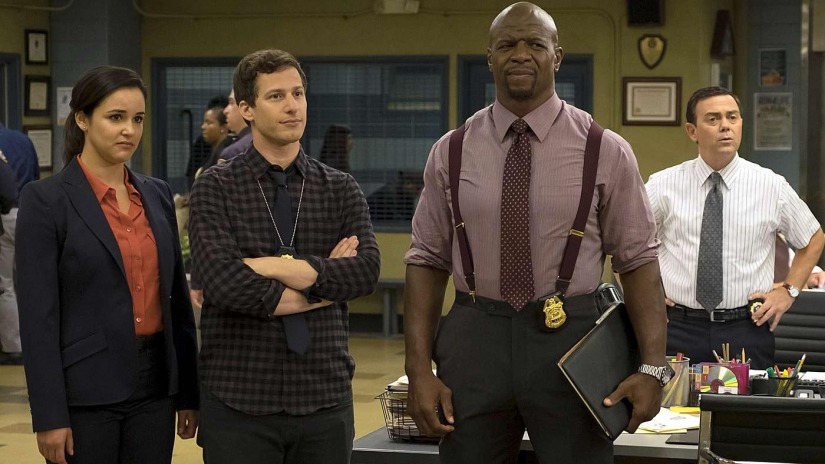 This week made for some terrible news among some of FOX's most popular shows. 
The network cancelled Brooklyn Nine-Nine, The Last Man on Earth, and The Mick, all in one day, clearing their comedy slate for a new run of shows. The internet was of course vocal in their disdain for this move, most notably toward Brooklyn Nine-Nine. The show has developed a very loyal following over the past several seasons, and their passion for the show was on display in full following the cancellation.
Deadline is reporting that Hulu, among other mystery buyers, are considering making a play for the rights to Brooklyn Nine-Nine, perhaps giving the show and its fans renewed hope. This would not be the first time a streaming service picked up the slack of a cancelled show. Two recent examples include Hulu buying the rights to continue The Mindy Project, and Netflix producing two more seasons of AMC's The Killing. 
Hulu is in a powerful position here, as they currently have the rights to stream the show's back catalog, as well as having FOX as partial owners of the streaming service. They likely have plenty of data on viewing trends that suggest the show would perform strongly on their service. 
No word on The Mick, or The Last Man on Earth, the latter which has ended on a cliffhanger, leaving their fan base hoping for at least some conclusion. Hopefully Hulu, or some other service, can pick up the slack here as well.