Review: Bo Burnham's New Comedy Special 'Make Happy' Now Streaming on Netflix
|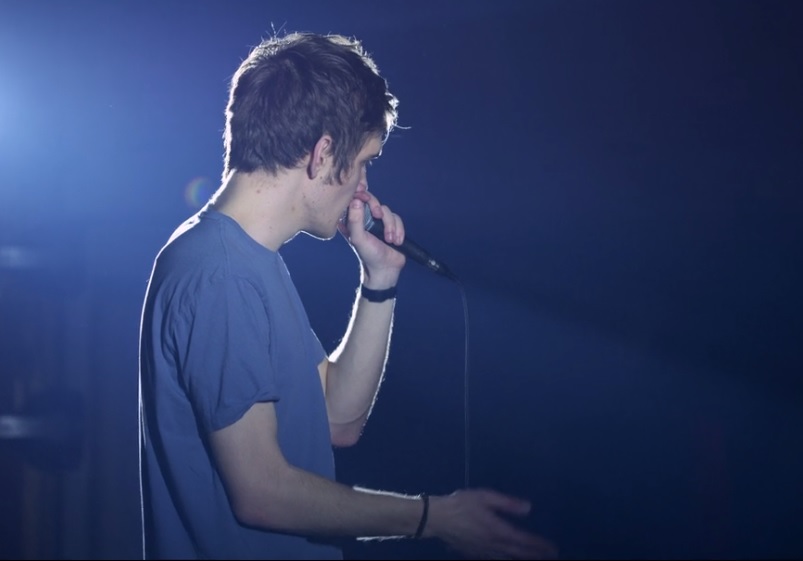 Bo Burnham's 'what.' is one of the most popular comedy stand-up specials in the digital age. With a free stream available on YouTube over 10 million views, not to mention the millions of times it has been streamed on Netflix, the show's brilliance came from its own self-awareness of its place in entertainment history.
Burnham's genius also stems from this reflection back on the social media generation, where he, as a 'lucky one,' has reached stardom through a perpetual broadcast. Should we be admiring our social media stars as much as we do? How do they even get famous in the first place? And what responsibility do they have to us, their fans, to always "be on?"
And now here we are, with Burnham's latest release, a Netflix exclusive, 'Make Happy.' While the first three quarters of the show follow standard Bo comedy, with eccentric songs, spastic jokes, wordplay and more, the last 10 minutes was either the most meta of all meta commentary or an honest glimpse into Bo's own thoughts of his own success.
Sure, it started out as a mockery of Kanye West's self-indulgence in offering social commentary, but some poignant lines about mental health and being a celebrity sure make it feel as if Burnham is struggling with his own success, or at least questioning the "why" behind it all.
Outside of this deep introspection, though, 'Make Happy' won't leave his fans only interested in the less serious side of Burnham disappointed. There are plenty of great jokes, special effects, and more. With all of Burnham's shows, the enjoyment comes from watching each show a handful of times because a first viewing is just never enough to catch all of the jokes, subtle or otherwise.
Bo Burnham is one of the most uniquely talented stand-up comedians of our time, and what a treat it is to watch his performances, whether or not he resents us for enjoying it as much as we do.
Netflix subscribers can currently stream 'Make Happy' right now globally, as well as 'what.' streaming through the Netflix library.
Watch the 'Make Happy' trailer below: