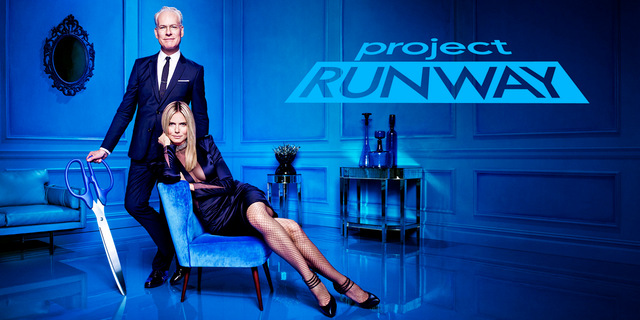 Project Runway. This is by far one of Lifetime's best hits. Project Runway is a famous American reality television series that now shows on Lifetime. The show was previously aired on the Bravo Network though, but has since moved to Lifetime and has stayed there ever since. The show was created by Eli Holzman.
Project Runway focuses on fashion design and is hosted by model Heidi Klum and also judged by Nina Garcia and Michael Kors. The contestants who come on to the show face off and compete with each other to create the best clothes and are restricted in time, materials that they can use, and the theme with which they can portray their ideas. The challenges almost always range in creative diversity to test the designers' ingenuity, zeal, and passion while maintaining their personal fashion design aesthetic and their own creative swirl too. Their designs and their finished products alike are judged, and one or more designers are eliminated each and every week.
Live Stream Project Runway with Sling TV
Is Project Runway the only Lifetime TV show that you like? Probably not. If you're a Lifetime fan and want to see Project Runway and more, check out Sling TV. One great option for anyone who wants to get their daily dose of Lifetime is easy to get a hold of, but does require a commitment. Sling TV is the newest, baddest, coolest cat on the town when it comes to alternatives to cable that still allow you to subscribe to several different channels above and beyond Lifetime for just a miserly twenty bucks. Sling TV does a great job of giving you live television you want at a low rate and stream-able on all of your devices too.
Head over there now to check it out and sign up for the free seven day trial.
Streaming Project Runway Online with a Free Trial from AT&T TV NOW
Another way to watch Project Runway online, as well as all other Lifetime programming is to sign up for AT&T TV NOW. It's about the same cost as Sling but has a few different channels as well. They have a seven day free trial so you can start watching now without paying anything!
How Do I Watch Project Runway Online? Is it on Netflix or Hulu?
It isn't always easy to find your favorite TV shows online, especially available for streaming and even in recorded and stored versions. There are a couple ways to go about this though.
The first place to always check is Project Runway's home site. This will have clips and tidbits of the show itself, and will often offer a way to watch entire episodes too. This is also the official site for everything Project Runway, so be sure to check it regularly as the site is always changing and making additions and subtractions to it and from it.
There is a small sampling of Project Runway on Netflix right now. But it's not current.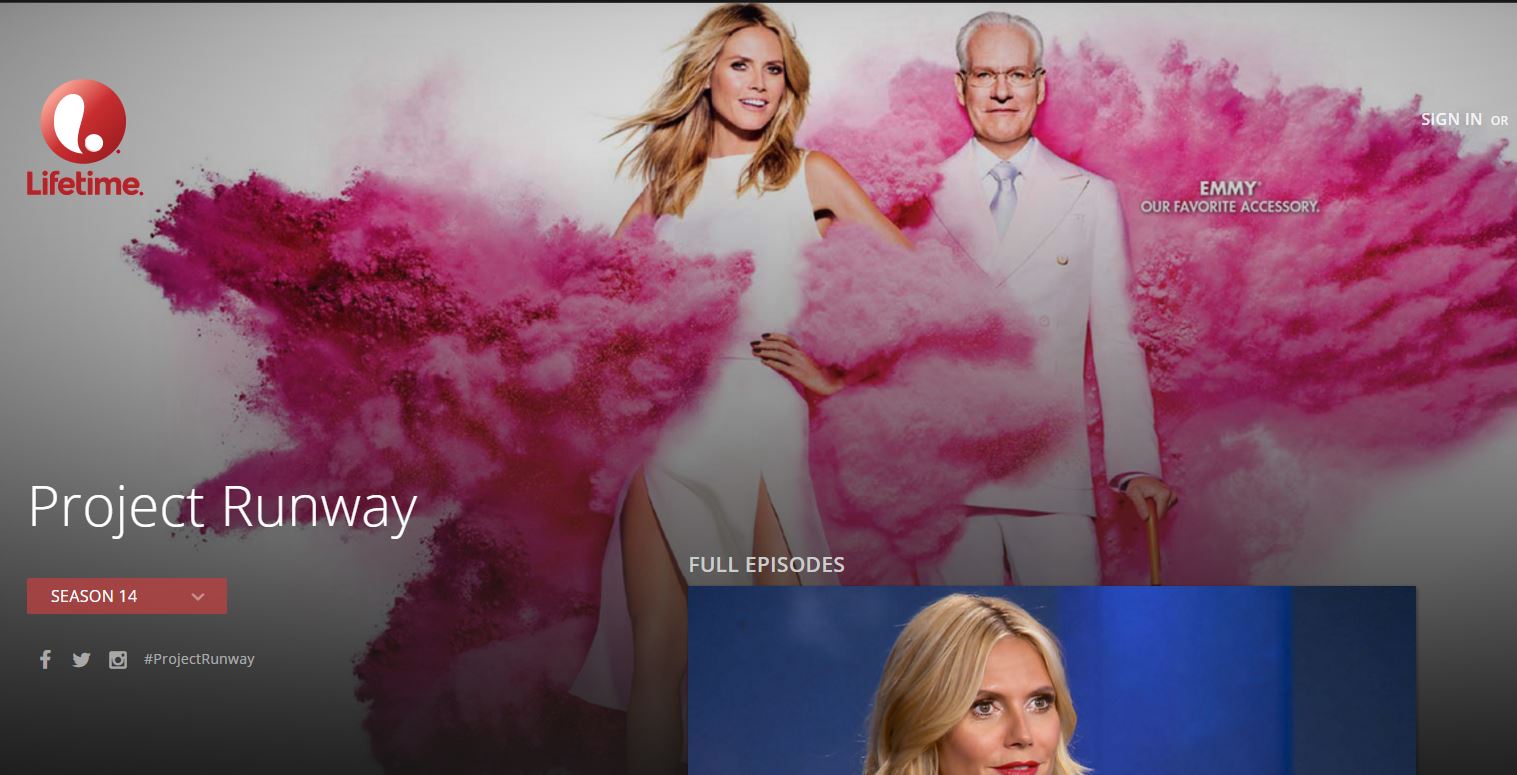 Amazon has What it Takes to Put Lifetime and Project Runway in Your Hands
Do you need Project Runway? Do you need it all? Do you need it all right now? If you answered yes to any of these questions than Amazon is the place for you to go. They have all of the Project Runway that you could ever possibly hope for and it's all at your fingertips. Check them out to get a full dosage of Project Runway to keep you sated for hours!
The Internet is an ever-changing and always evolving item. This is something that changes and moves faster than the speed of light practically. We try to keep up though, and we are always looking for new ways for you to catch your favorite shows. Check back soon to see more ways to watch Project Runway!