Pluto TV Now on Apple TV, Coming to Roku Soon
|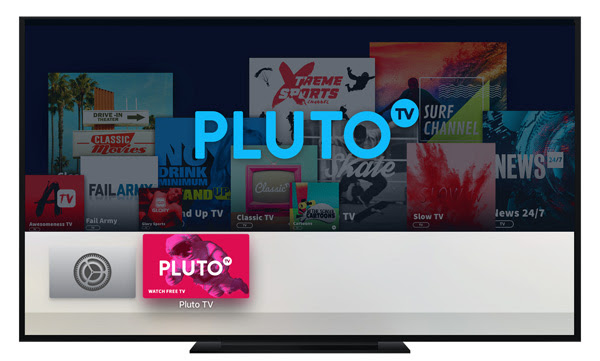 The streaming service you never knew you needed until you try it is now available on Apple TV and will be joining Roku soon.
Pluto TV, the streaming upstart that gives viewers the opportunity to stream television, movies, random funny video clips, literal Pluto flybys and more has been one of the more fun expansions in the SVOD market as of late. Simply by visiting the website users are presented with hundreds of channels they can pick from. Want to watch 'The Twilight Zone?' No problem. How about recent viral videos? Easy. People playing Minecraft? Also an option. You can see where this is going.
Best of all? Pluto TV is currently free. The company has been on an expansive warpath, partnering with some big names including Hulu,
"We're proud to introduce tons of exclusive new channels like CNET, The Onion, IGN and Nerdist, Stand Up TV, The Surf Channel, plus tons of new content including blockbuster movies from Paramount, TV show favorites such as Inspector Gadget, news from trusted sources like NBC News, and lots more! All of these channels are available today on all devices that carry Pluto TV." 
A recently redesigned interface makes using the service even easier, one of the things we enjoy most is how simple it is to flip casually through a variety of stations, giving cord cutters the feeling they're watching normal television. In other words, Pluto TV makes for some great background noise.
If you haven't tried Pluto TV yet, it's certainly worth a try, head over to their site and try it out for yourself.