Playstation Vue Making an Attempt to Compete with Cable, Other SVODs
|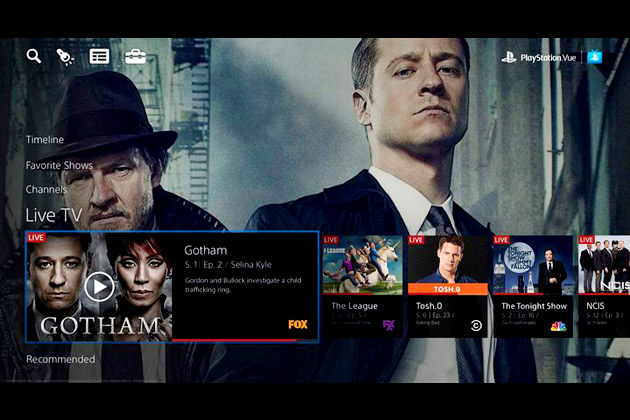 Modular television is so hot right now.
Whether we're talking about Dish's Sling TV allowing users to pick specific television packages or the SVOD industry as a whole, where we can all choose a service here and a service there to fulfill our entertainment needs, there is a massive network of viable cord cutting options at consumer's fingertips.
Sony announced at E3 yesterday that they had some big plans with Playstation One and Playstation 3, discussing that the Vue television streaming bundles will soon be available to a broader market as they look to expand on their March 2015 launch. Vue offers users the ability to pick a select bundle of channels at various prices and stream them instantly from their Playstation devices. However, the price points for the current Vue bundles vary between around $50-70, not particularly groundbreaking pricing. The modular nature of the service also seems questionable, as for most, this isn't really a "pay for only ABC, NBC and ESPN" but instead, choose what bulk channels you want, and pay nearly what you already do for cable television.
My own commentary: Nothing amazingly flashy here with Vue that we don't currently have much access to in other devices, especially those not requiring a Playstation. However, there's some niche appeal here, certainly. Sony has apparently worked on some exclusive deals with entertainment channels that might appeal to those who enjoy specific gaming entertainment. Sentiment around the web has seemed a little underwhelmed as well, with most wondering what the difference between Vue and traditional cable even is.
As an aside, this isn't Sony's first venture into the cord cutting universe, as they are the big name backing online SVOD Crackle, a completely free way to enjoy movies and TV shows supported by advertisements.
You can watch the whole stream of E3 including the announcement for Playstation Vue's upgrades here: