Nothing Better to do for the Next Few Hours? Play OITNB's Litchfield Lockup
|
Alright this might take the cake for the absolute worst way to spend the next few hours, but you might find it shamefully addicting.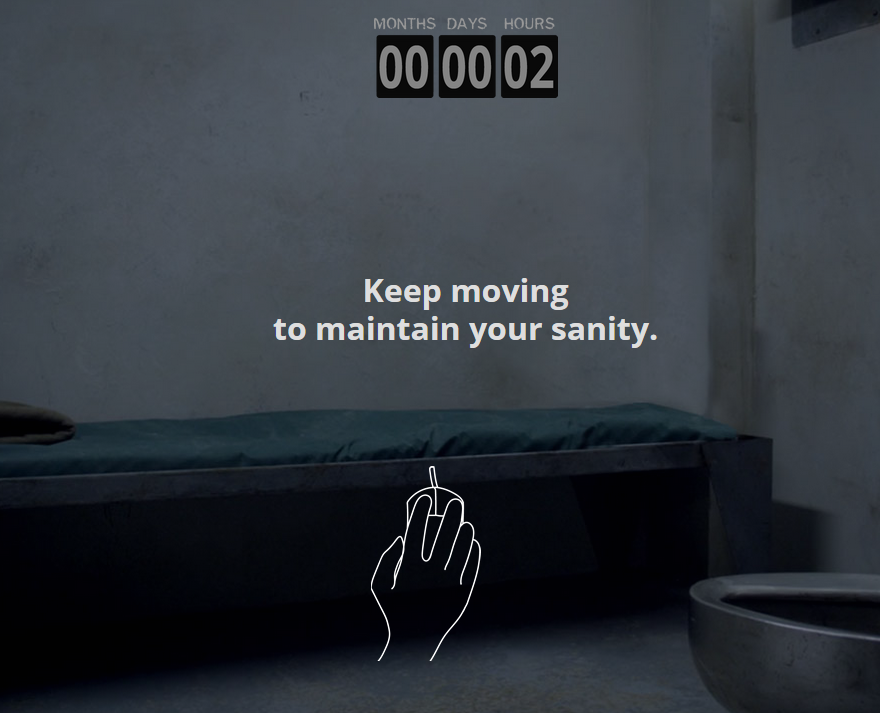 Netflix and Orange is the New Black launched Litchfield Lockup, a game of solitary confinement in the Shu at the prison, where Piper Kerman spent a bit of time herself.
The objective? To move your mouse around as long as possible to keep your "sanity" in check. The reward? A chance to win some tickets to the Orange is the New Black fan event #OrangeCon.
Should you spend the next hour trying to win tickets? Probably not, but will you give it a fair shake? I'm guessing yes.