Nickelodeon Arrives on Roku
|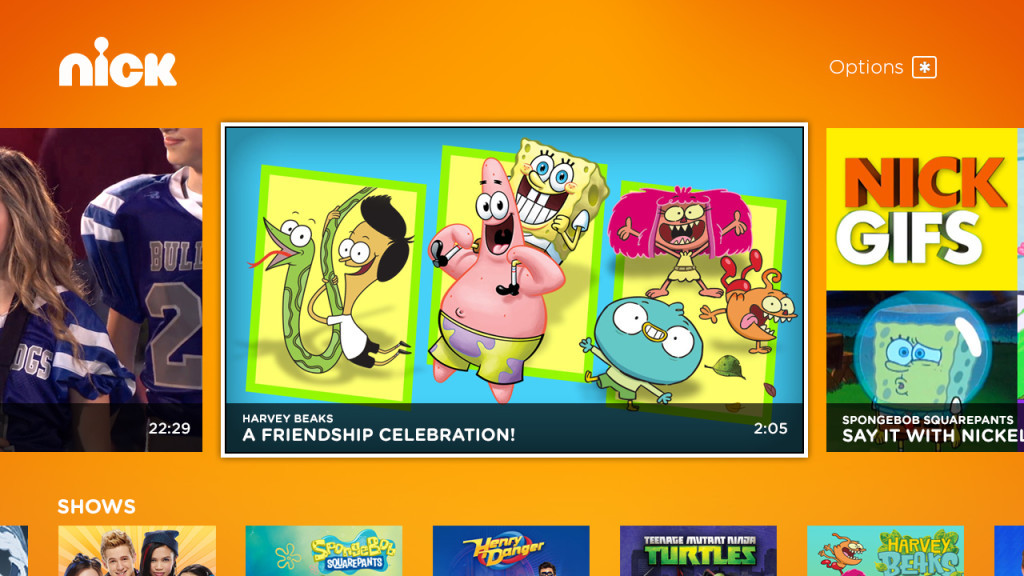 Are you ready to get slimed, 90's kids?  One of your favorite channels from childhood is coming to Roku this morning: Nickelodeon.  Yes, the home of Ren and Stimpy, Rocko's Modern Life and Hey, Arthur is entering the 21st century. Unfortunately none of the shows I just mentioned are included in the latest offering but the next generation of Nick fans may be more excited about the new Teenage Mutant Ninja Turtles and Sponge-Bob Square-Pants anyhow.
Roku made the announcement on their blog today saying:
"To all my fellow parents who are constantly combating [sic] the "I'm bored!" complaint from their kids, we have a new secret weapon for you today (no slime included!). Nickelodeon, the number-one entertainment brand for kids, is now available for free on Roku players and Roku TV models in the U.S."
Nice. While the 90's kid (and stoner kid) in me wishes the channel included shows from Nickelodeon's past (Wild and Crazy Kids or GUTS anyone?!) this is still great news for parents who need something wholesome for their children to watch on the daily stream.
So log in to your Roku device and grab the Nickelodeon channel today. Your childhood self will thank you for it.