NFL Programming Rounds Out 7 of Top 10 TV Shows Last Week
|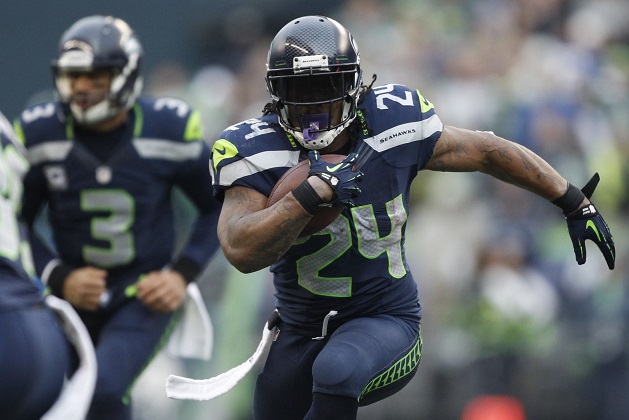 Finally, after eight painful months, the NFL is back and we're no longer stuck re-watching football highlights on YouTube. Sure, the off-season makes for the perfect time to argue about what kind of sandwich our QBs prefer, whose kicker could block the best on an offensive line, or whether or not Tim Tebow is the greatest quarterback of all time or merely in the top five, but we much prefer watching the product that starts all these conversations: good ol' live games.
So it should come as no surprise that last week the NFL brought in huge viewership numbers. How huge, you ask? We went to Nielsen for the official numbers and it turns out that NFL-related programming took the top seven (!!!) spots for the week across all broadcast networks. See for yourself:
If you include cable television? College football coverage knocks America's Got Talent out of the tenth spot, meaning pigskin takes 80% of the top programming for the week: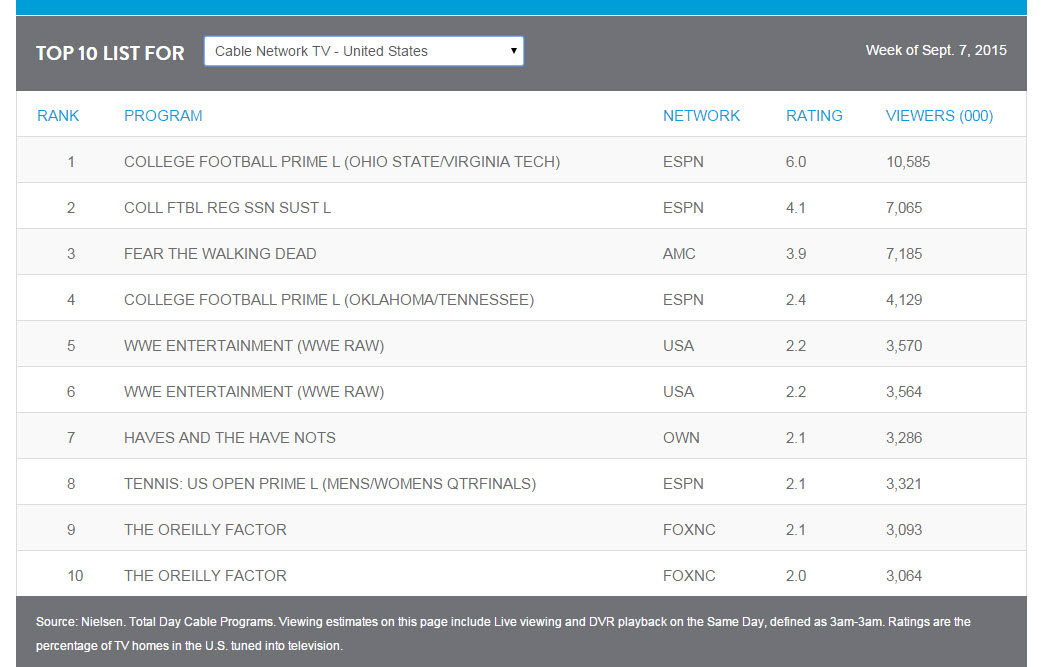 We'll have numbers on Monday Night Football viewership next week, we're assuming they'll also be way up there as well (at least for the Eagles / Falcons game, we all know you turned off the Vikings / 49ers game once Trent Dilfer started opening his mouth).
Overall, these are record-breaking viewership numbers for the NFL, a sign that the league is only getting more and more popular. One thing these numbers don't account for is all the people who are tuning in through new new methods, allowing them to stream the NFL online. As technology continues to improve and more people continually part ways with their cable providers, Monday Night Football and Thursday Night Football will likely see continued growth of digital streaming through both proprietary and third party apps like Sling TV.
It's not surprising that the first week of the NFL would be massive, but traditionally, NFL viewership doesn't decline that much throughout the middle of the season. Then obviously things only get crazier as the playoffs begin eventually culminating into the most popular three hours of television in the US every year, the Super Bowl.