New 'Unbreakable Kimmy Schmidt' Teaser Released – Netflix Premiere Date Set
|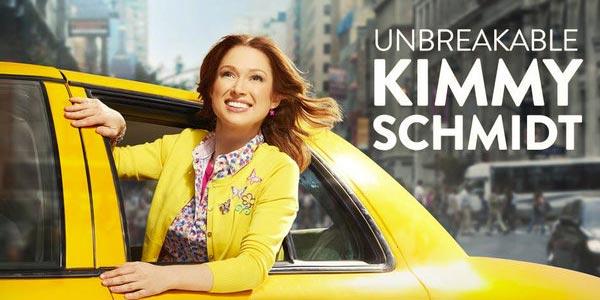 One of our current favorite shows of the Netflix original list is 'Unbreakable Kimmy Schmidt' a story about a young happy-go-lucky 20something who escapes a doomsday bunker/cult only to find new life in New York City.
The Tina Fey-produced series won hearts and minds when the first season released on Netflix as one of the best written comedies in recent years. The ensemble cast of characters makes this show such a treat to watch as each role plays a fun part in creating this magical world full of unique personalities.
The show was originally set to air on NBC, where Tina Fey has made quite a name for herself, but towards the last minute, something changed and now Netflix has been rewarded with a very popular series. Season two was ordered before the first one even started streaming.
Now here we are, a week away from the second season's release (Unbreakable Kimmy Schmidt premieres on Netflix April 15th), and we're starting to get a trickle of fun new content. You can watch another teaser trailer below: