New TV Shows and Movies on Hulu June 2018
|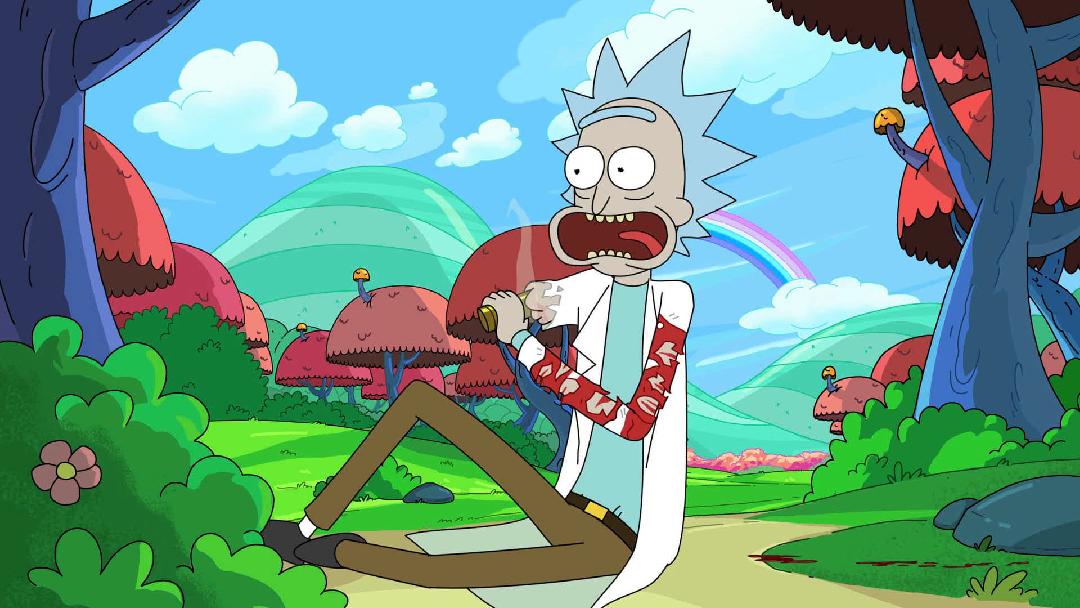 June Highlights:
The Bold Type: Season 2 Pre-Premiere (Freeform) (6/5)
A glimpse into the outrageous lives and loves of those responsible for the global women's magazine, "Scarlet." The rising generation of Scarlet women leans on one another as they find their own voices in a sea of intimidating leaders. Together they explore sexuality, identity, love and fashion.
Viceland (SVOD Premiere) (6/8)
From Gaycation, to F*ck, That's Delicious, to the meta-comedy What Would Diplo Do?, 15 series from the lifestyle- and culture-focused VICELAND network will become available to stream exclusively on Hulu.
Dirk Gently's Holistic Detective Agency: Complete Season 2 (BBC America) (6/14):
Welcome to the world of Dirk Gently's Holistic Detective Agency; a trippy mystery that thrusts a reluctant sidekick into the bizarre world of an unconventional detective who believes in the interconnectedness of all things.
The Other Guy: Complete Season 1 (eOne) (6/22):
A successful radio host who finds himself unexpectedly back in the dating pool for the first time in a decade, after discovering his long-term girlfriend has been having an affair with his best friend.
Rick & Morty: Complete Season 3 (Adult Swim) (6/23):
Rick and Morty is a show about a sociopathic scientist who drags his unintelligent grandson on insanely dangerous adventures across the universe.
What's New on Hulu June 2018
1492: Conquest of Paradise (1992)
2 Days in the Valley (1996)
A Beautiful Mind (2001)
A Better Life (2011) (*Showtime)
Bridget Jones: The Edge of Reason (2004) (*Showtime)
Across the Universe (2007)
Allan Quatermain and the Lost City of Gold (1987)
Apollo 13 (1995)
Beer for My Horses (2008)
Bio-Dome (1996)
Blue Like Jazz (2012)
Boots on the Ground (2017)
Bowfinger (1999)
Brokeback Mountain (2005)
The Brothers Grimm (2005)
Burnt Offerings (1976)
Bull Durham (1988)
The Burbs (1989)
Chinese Box (1997)
Drive Me Crazy (1999)
Drop Zone (1994)
East is East (1999)
End of Days (1999)
Escape from Alcatraz (1979)
Event Horizon (1997)
The Eye (2005)
The Frozen Ground (2013)
Hard Rain (1998)
Harley Davidson and the Marlboro Man (1991)
Harsh Times (2005) (*Showtime)
Hellboy (2004)
The History Boys (2006)
House of D (2005)
I Am David (2004)
Inside (2018)
Into the West (1992)
Leprechaun (1993)
Leprechaun 2 (1994)
Leprechaun 3 (1995)
Leprechaun 4: In Space (1996)
Leprechaun 5: In the Hood (2000)
Leprechaun 6: Back 2 Tha Hood (2003)
Leprechaun: Origins (2014)
Life During Wartime (2009) (*Showtime)
The Lord of the Rings: The Fellowship of the Ring (2001)
The Lord of the Rings: The Return of the King (2003)
The Lord of the Rings: The Two Towers (2002)
Lucky Break (2001) (*Showtime)
Margin Call (2011) (*Showtime)
Mindhunters (2004)
Mistrust (2018) (*Showtime)
Mrs McCutcheon (2017) (*Showtime)
Mutant Species (1995)
My Left Foot (1989)
Nanny Mcphee (2006)
Nurse 3D (2014)
Our Lady of the Assassins (2000) (*Showtime)
Panic (2000)
The Pink Panther Strikes Again (1976)
Punch Drunk Love (2002)
The Quick and the Dead (1995)
Rare Birds (2002)
Religulous (2008)
Restoration (1995)
Revenge of the Pink Panther (1978)
The Running Man (1987)
Scary Movie 2 (2001)
Sleepwalkers (1992) (*Showtime)
Spawn (1997)
Stanley & Iris (1990)
Steel Magnolias (1989) (*Showtime)
The Sum of All Fears (2002) (*Showtime)
Sweeney Todd: The Demon Barber of Fleet Street (2007)
Swing Away (2016) (*Showtime)
Tamara (2006)
Trainspotting (1996)
The Triumph of Love (2001) (*Showtime)
Universal Soldier (1992)
Vantage Point (2008) (*Showtime)
We Blew It (2017)
Where the Skin Lies (2017)
Windwalker (1980)
Available June 2
68 Kill (2017) (*Showtime)
Blade Runner 2049 (2017) (*HBO)
The Gunman (2015) (*Showtime)
Available June 3
Max 2: White House Hero (2017)
The Promise (2016) (*Showtime)
Stargate (1994)
Available June 5
The Bold Type: Season 2 Pre-Premiere (Freeform) (Watch The Bold Type season 2 premiere episode early exclusively on Hulu!)
My Hero Academia: Season 2 Part 2 (Dubbed) (Funimation)
So You Think You Can Dance: Season 15 Premiere (FOX)
Lions for Lambs (2007)
Available June 6
Gintama (2017)
Out of the Dark (2014)
Available June 7
Allure (2017)
Available June 8
Abandoned: Complete Season 1 (Viceland)
Black Market: Complete Season 1 (Viceland)
Black Market Dispatches: Complete Season 1 (Viceland)
Bong Appetit: Complete Seasons 1-2 (Viceland)
Cloak & Dagger: Series Premiere (Freeform)
Cyberwar: Complete Seasons 1-2 (Viceland)
The Four: Season 2 Premiere (FOX)
Flophouse: Complete Season 1 (Viceland)
Fuck That's Delicious: Complete Seasons 1-2 (Viceland)
Gaycation: Complete Seasons 1-2 (Viceland)
Hamilton's Pharmacopeia: Complete Seasons 1-2 (Viceland)
Hate Thy Neighbor: Complete Season 1 (Viceland)
Huang's World: Complete Seasons 1-2 (Viceland)
Nashville: Season 6 Midseason Premiere (CMT)
Party Legends: Complete Seasons 1-2 (Viceland)
Weediquette: Complete Seasons 1-3 (Viceland)
What Would Diplo Do?: Complete Season 1 (Viceland)
Woman: Complete Season 1 (Viceland)
Available June 9
American Made (2017) (*HBO)
Pork Pie (2017) (*Showtime)
Precious (2008)
Simon Says (2006)
Available June 10
Ghost in the Shell (2017) (*Showtime)
Available June 12
Disney Fairy Tale Wedding: Series Premiere (Freeform)
Available June 13
Bad Blood (2016)
Available June 14
24 Hours to Hell & Back: Series Premiere (FOX)
Dirk Gently's Holistic Detective Agency: Complete Season 2 (BBC America)
Available June 15
Marlon: Season 2 Premiere (NBC)
35 and Ticking (2011)
Breakup at a Wedding (2013)
Cabin Fever: Patient Zero (2014)
The Clintons: An American Odyssey (2012)
Hellbound: Hellraiser II (1988)
The House October Build (2014)
The House October Built 2 (2017)
Hunstville (2017)
In Too Deep (1999)
Low Down (2014)
Middle of Nowhere (2010)
Nina (2016)
Playin' For Love (2013)
Sirens (1993)
Smoke (1995)
So This is Christmas (2013)
Tell Them Anything You Want: A Portrait of Maurice Sendak (2009)
The Second Mother (2015)
Walking Out (2017) (*Showtime)
Available June 16
Silent Witness: Complete Seasons 10-21(BBC)
Baby Mama (2008)
Killing for Love (2017)
The Mountain Between Us (2017) (*HBO)
Rebel in the Rye (2017) (*Showtime)
Transformers: The Last Knight (2017)
Available June 17
Punisher: War Zone (2008)
Available June 18
Shades of Blue: Season 3 Premiere (NBC)
Available June 22
The Other Guy: Complete Season 1 (eOne)
Available June 23
Rick & Morty: Complete Season 3 (Adult Swim)
Curious George 3: Back to the Jungle (2015)
Kingsman: The Golden Circle (2017) (*HBO)
Love Means Zero (2017) (*Showtime)
Available June 25
Ballet 422 (2014)
Available June 26
Shutter Island (2009)
Available June 27
Swan Princess 8 (2018)
The Thousand Faces of Dunjia (2017)
Available June 28
Cairo Time (2009) (*Showtime)
Available June 29
10 x 10 (2018)
Available June 30
EuroTrump (2017)
IT (2017) (*HBO)
What's Leaving Hulu June 2018
June 30
30 Beats (2012)
5 Days of War (2010)
A League of Their Own (1992)
A Simple Plan (1998)
Accepted (2006)
Agent (2017)
Alter (2017)
As I AM: The Life and Times of DJ AM (2015)
Bad News Bears (2005)
Basic Instincts (1992)
Billy the Kid (2013)
Cool Runnings (1993)
Death Becomes Her (1992)
Desperately Seeking Susan (1985)
Eye for an Eye (1996)
Fever (2017)
Home of the Brave (2006)
Horsemen (2009)
I'm Gonna Git You Sucka (1988)
Internal Affairs (1990)
Jane Eyre (1996)
K2 (1992)
Knock Knock (2015)
Ladybugs (1992)
Legionario (2017)
Life Stinks (1991)
Marathon Man (1976)
Married to the Mob (1988)
Mystery Team (2009)
Private Violence (2017)
Project Nim (2011)
Quigley Down Under (1990)
Roxanne (1987)
Shanghai Surprise (1986)
Small Soldiers (1998)
Snake Eyes (1998)
Spanglish (2004)
Stand Up Guys (2012)
Standing in the Shadows of Motown (2002)
Stories We Tell (2014)
Superstar (1999)
Tenderness (2009)
Texas Killing Fields (2011)
Thunder Soul (2011)
Trading Mom (1994)
Up In Smoke (1978)
Uptown Girls (2003)
Wishmaster (1997)
Wishmaster 2: Evil Never Dies (1999)
Wishmaster 3: Beyond the Gates of Hell (2001)
Wishmaster 4: the Prophecy Fulfilled (2002)
Zodiac (2007)
Zombie Decadence 2 (2017)