New on Netflix: 'Black Mirror' Season Three – Six Episodes, Premiere Date Set
|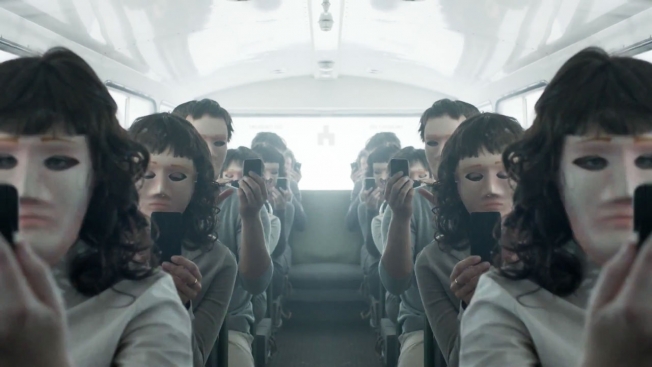 If you haven't watched the first two seasons of 'Black Mirror' yet, stop whatever you're doing, fire up Netflix and stream them immediately.
Ok, at least try and stream one at a time, we admit, the series isn't exactly made for binge-watching as each individual episode can be pretty heavy. Regardless, if you're looking for a little sneak peek into the future of where we're headed as a species, it seems pretty likely that Charlie Brooker has nailed it with this series.
From criminals being used as entertainment, people bringing their loved ones back as robotic versions of themselves, the series focuses on not-too-distant dystopian futures that seem just enough on the cusp of reality that watching the show leaves a bizarre feeling in the pit of your stomach.
The worst part about the series is that there were only two seasons (and a fantastic Christmas special) which left plenty of opportunity for the show to expand. Netflix just recently bought the rights to create more episodes, and we've now been graced with a premiere date.
The third season of 'Black Mirror' will premiere on Netflix October 21st, 2016, and will have six new episodes, all written by Brooker himself, so we're not too worried about this continuation being just as great as the originals.
Each episode is a unique story of its own, and we've gotten a sneak peek into some episode details, which you can read below:
Episode 1: San Junipero. Starring Mackenzie Davis and Gugu Mbatha-Raw. Directed by Owen Harris.
Episode 2: Shut Up and Dance. Starring Jerome Flynn and Alex Lawther. Directed by James Watkins.
Episode 3: Nosedive. Starring Bryce Dallas Howard, Alice Eve and James Norton. Directed by Joe Wright.
Episode 4: Men Against Fire. Starring Michael Kelly, Malachi Kirby and Madeleine Brewer. Director not yet known.
Episode 5: Hated in The Nation. Starring Kelly MacDonald. Directed by James Hawes.
Episode 6: Playtest. Starring Wyatt Russell and Hannah John-Kamen. Directed by Dan Trachtenberg.
The titles, just like the first two seasons, certainly pique curiosity, and we can't wait to see where Brooker and Netflix go with this.