New Netflix Originals Streaming June 2015
|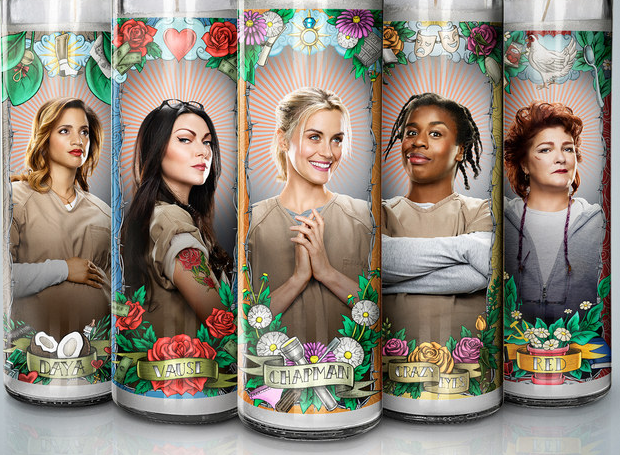 With June fast approaching, there are three Netflix original premieres on the streaming service next month.
New Movies and TV Shows on Netflix June 2015
Netflix has said countless times over the past six months that they intend to ramp up the output of original shows and movies, especially as other content owners are starting to get stingier with distributing their content to third party streaming services. As Netflix has proven their ability to put together a compelling television series, their effort has slowly begun to scale, with each new month bringing subscribers something new to watch with the Netflix stamp on it.
In June, Netflix has three unique originals releasing, one being a third season of one of their already successful shows, another being a riskier original sci-fi action premiering for the first time, and lastly an original documentary about one of the world's most famous soul singers.
Sense8 season one: Premiere date June 5th, 2015
Sense8 might be the biggest stretch for Netflix yet. Two big names behind the camera and writing in the Wachowskis (you've probably heard of a little movie they made called The Matrix). The show will follow eight complete strangers who all end up mentally interconnected with a criminal mob hunting them all.
The series was shot in multiple locations around the world, apparently the brain child of a late night conversation about how technology has advanced inter-connectivity globally. Sense8 uses this to set the scene for an internationally compelling story, which will likely advance the strategic intentions of Netflix to capture more global subscribers.
You can watch the Sense8 trailer here, or enjoy it in its entirety on Netflix June 5th.
Orange is the New Black season three: Premiere date June 12th, 2015
What more can be said about the snowballing success of Orange is the New Black? The series took us all by surprise with its series premiere, following the lives of an ensemble cast inside the walls of Litchfield Penitentiary alongside the family and friends on the outside. The real success with this show has been the chemistry between all the unique characters. The show has a clear star in Piper Kerman (Taylor Schilling) but she is only as good as the supporting cast around her.
OITNB is now on its third season, continues to win awards and has already been renewed for a fourth season. In other words, this series appears to be hitting a great stride to make for a long run on Netflix. Watch the trailer here.
What Happened, Miss Simone? documentary: premiere date June 26th, 2015
While covered by many artists, 'Feeling Good' likely will never be topped by Nina Simone's recording. But well beyond the soulful artist's music, Nina Simone was also a vocal leader throughout the Civil Rights Movement.
Simone is a complicated personality, and What Happened, Miss Simone? puts this character many likely were less familiar with in the spotlight. Academy Award-nominated filmmaker Liz Garbus takes the reigns behind putting this documentary together, releasing on Netflix June 26th. Watch the trailer here.