New Movies and TV Shows Streaming on Amazon Prime Video July 2016
|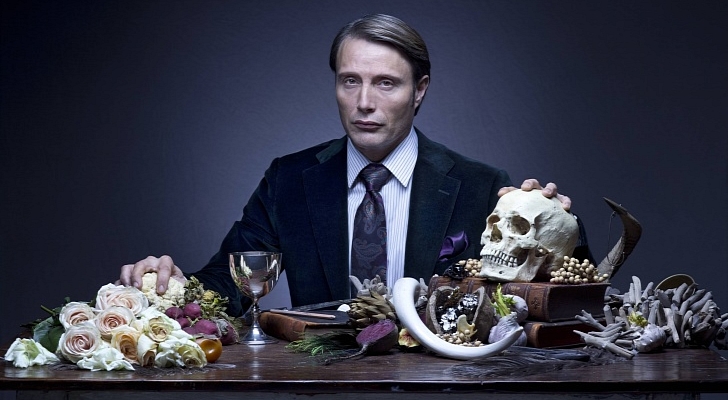 While last year we had heard rumors that Amazon Prime had considered picking up a fourth season of 'Hannibal' as an original series, those rumors never failed to materialize. But the good news here is that at least season three of NBC's biggest risk of all time is now streaming on Amazon Prime.
'Vikings' season four A is also now streaming on Amazon, which is a big win for fans of that series.
A few fun movies joining the Amazon library as well, including 'Kill Bill' and 'Hackers' (ok kind of joking about the last one).
What's New Streaming on Amazon Prime Video July 2016
Hannibal S3 – 7/5/16
Suits S5 – 7/12/16
Vikings S4A – 7/25/16
Defiance S3 – 7/26/16
Movies
29 Palms (2002) – 7/1/2016
48 HRS. – 7/1/2016
A Viking Saga: The Darkest Day – 7/1/2016
American Idiots – 7/1/2016
Another 48 HRS. – 7/1/2016
Battle for Terra – 7/1/2016
Battle Ground (2013) – 7/1/2016
Beer for My Horses – 7/1/2016
Best in Show – 7/1/2016
Black Mask (1999) – 7/1/2016
Broadway Danny Rose – 7/1/2016
Captivity – 7/1/2016
Casino – 7/1/2016
Clear and Present Danger – 7/1/2016
Comic Book Villains – 7/1/2016
Dirty Work – 7/1/2016
Don't Look Now – 7/1/2016
Escape from Alcatraz – 7/1/2016
Flashdance – 7/1/2016
Hackers – 7/1/2016
KILL BILL: VOLUME 1 – 7/1/2016
KILL BILL: VOLUME 2 – 7/1/2016
Little Monsters (1989) – 7/1/2016
Minus Man – 7/1/2016
Mommie Dearest – 7/1/2016
O (OTHELLO) – 7/1/2016
Out of Time – 7/1/2016
Patriot Games – 7/1/2016
Phoenix (1998) – 7/1/2016
Facing with the Moon – 7/1/2016
River's Edge – 7/1/2016
Rosemary's Baby (1968) – 7/1/2016
Saw VI – 7/1/2016
Saw: The Final Chapter – 7/1/2016
Scary Movie – 7/1/2016
Shall We Dance? (2014) – 7/1/2016
Shaolin Warrior (2013) – 7/1/2016
Snake Eye (1998) – 7/1/2016
Star Trek II: The Wrath of Khan – 7/1/2016
Star Trek III: The Search for Spock – 7/1/2016
Star Trek IX: Insurrection – 7/1/2016
Star Trek V: The Final Frontier – 7/1/2016
Star Trek VI: The Undiscovered Country – 7/1/2016
Star Trek: The Motion Picture – 7/1/2016
Stealth Fighter – 7/1/2016
Stir of Echoes – 7/1/2016
Stir of Echoes: The Homecoming – 7/1/2016
The Brothers Bloom – 7/1/2016
The Concert – 7/1/2016
The Hunt for Red October – 7/1/2016
The Shining (1980) – 7/1/2016
The Thing Called Love (1993) – 7/1/2016
The Wraith (1986) – 7/1/2016
Trade – 7/1/2016
Trekkies – 7/1/2016
Uninvited Guest (2000)– 7/1/2016
Wishmaster – 7/1/2016
Wishmaster 2: Evil Never Dies – 7/1/2016
Wishmaster 3: Beyond the Gates of Hell – 7/1/2016
Wishmaster 4: The Prophecy Fulfilled – 7/1/2016
Wooly Boys – 7/1/2016
Terminator Genisys – 7/2/2016
All the Boys Love Mandy Lane – 7/3/2016
Ardor (2014) – 7/5/2016
13 Sins – 7/13/2016
Embrace the Serpent – 7/19/2016
The Vatican Tapes – 7/22/2016
Z for Zachariah – 7/23/2016
The Warrior's Way – 7/26/2016
Mr. Homes – 7/30/2016