Netflix Takes Down Several Hundred Torrent Websites
|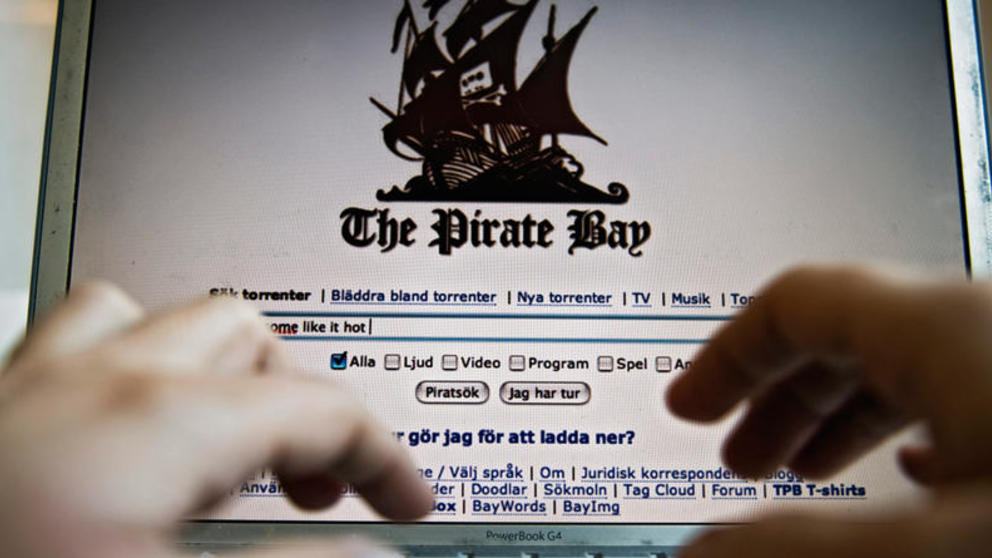 "When the Facts Change, I Change My Mind. What Do You Do, Sir?" – Winston Churchill
The world of internet piracy has changed over the years. What began as an environment not unlike the wild, wild west where piracy ran amok, has started to grow up. Cheap streaming packages such as Netflix and Hulu, while not perfect or complete by any means, are now viable alternatives to piracy for many. So it's not suprising that Netflix has changed it's position on piracy.
Here's what CEO of Netflix Reed Hastings said way back in 2013:
"Certainly there's some torrenting that goes on, and that's true around the world, but some of that just creates the demand,"
But that may not be how Netflix feels anymore. Lumen is an independent 3rd party research project studying cease and desist letters concerning online content. They collect and analyze complaints about online activity, especially requests to remove content from online. Many of these requests are made to Google, a company that warns about the "Chilling Effects" of content removal online, but regularly does so to comply with the Digital Millennium Copyright Act or "DMCA".
Via Lumen, we noticed Netflix has been issuing hundreds of take-down notices to torrent websites recently. We counted at least 330 in the past 6 months. Here's an example: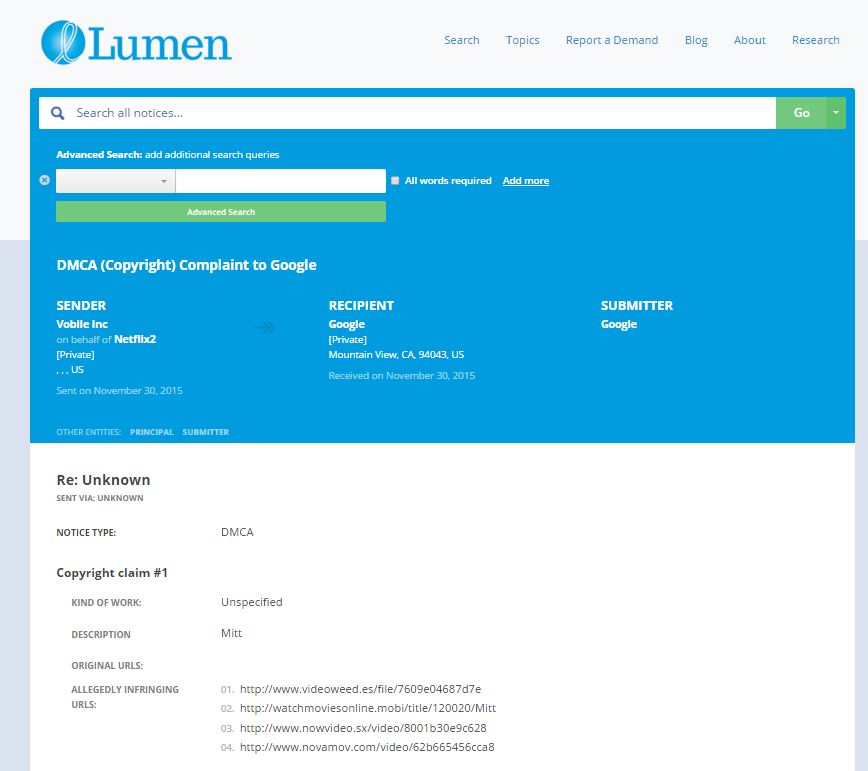 Vobile is a vendor that specializes in locating copyright infringing sites and sending out these notices. Brands like Vodlocker, NowVideo and GorrillaMov may not ring a bell to you immediately. But they power an underworld of illegal torrent content that many people discover via search engines like Google. This may not put a huge dent in deterring more savvy downloaders but it could curb the casual pirate who searches Google for an illegal download from time to time.
Does this mean Netflix has changed their stance on the issue of piracy? Does piracy no longer "create demand" as it did in 2013? The facts on the ground may have changed as Netflix is now protecting their own content these days (House of Cards, Orange is the New Black et al), as opposed to leasing others'.
You know what they say– when it happens to you, it finally clicks.  But honestly, would it break the bank to subscribe to Netflix for ten bucks a month? Save yourself from the inevitable viruses and legal trouble. Either way, the digital content landscape is shifting and everyone's favorite streaming company that was once "chill" about the whole piracy thing may be a bit more defensive moving forward.