Netflix Signs Documentary Series 'Making a Murderer'
|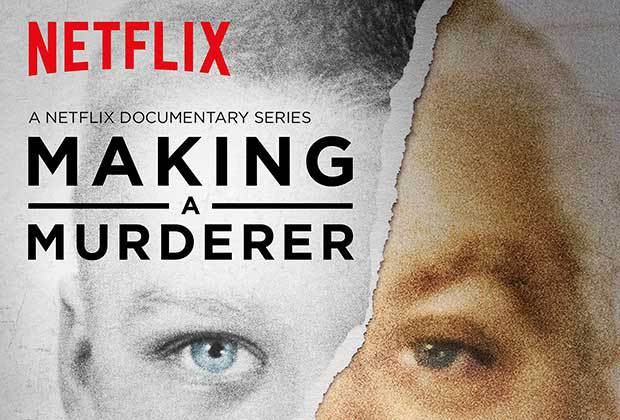 After all the 'Serial' hype, it makes sense that other content producers would want to get in on the opportunity.
HBO recently knocked it out of the park with their murder-mystery 'The Jinx' which quickly spiraled into one of the most fascinating endings to any expose as [SPOILER ALERT] Robert Durst ended up semi-confessing to the murders assessed in the documentary.
Now it's Netflix's turn to take a swing. Today the streaming service announced that they would be signing an order for 'Making a Murderer.' Get a description of the show below:
"Inspired by a newspaper article from 2005, directors Laura Ricciardi and Moira Demos have spent the last decade documenting an unprecedented real-life thriller that spans more than thirty years. Set in America's Heartland, Making a Murderer follows the harrowing story of Steven Avery, an outsider from the wrong side of the tracks, convicted and later exonerated of a brutal assault. His release triggered major criminal justice reform legislation, and he filed a lawsuit that threatened to expose corruption in local law enforcement and award him millions of dollars. But in the midst of his very public civil case, he suddenly finds himself the prime suspect in a grisly new crime."
"There are an unbelievable number of twists and turns in the story arc of Making a Murderer, it feels like it has to be fictional," said Lisa Nishimura, Netflix VP of Original Documentary Programming. "Ricciardi and Demos have navigated very complex terrain and skillfully woven together an incredible series that leaves you feeling like you're right in the middle of the action."
"If we had not been there to witness these events we would have trouble believing they actually occurred. Our goal has always been to share that experience with viewers. Our partnership with Netflix has allowed us to tell this story in a way that wouldn't have been possible anywhere else," said directors Laura Ricciardi and Moira Demos.
The 10 episode documentary will take a deep dive into this mysterious case, giving viewers a peek into the details surrounding it's bizarre outcome. While Netflix will be premiering a sneak peek of 'Making a Murderer' at  DOC NYC film festival on Friday, November 13th, there isn't a premiere date set for the series on Netflix quite yet.