Netflix Releases Another 'W/ Bob & David' Clip Prior to Series Premiere
|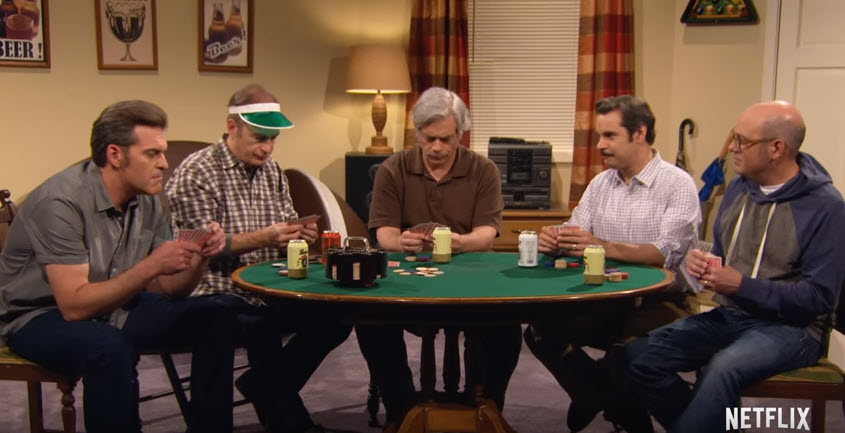 "Am I being detained?"
Netflix sketch comedy 'W/ Bob & David' featuring Bob Odenkirk and David Cross, famous from their Mr. Show days and each with their respective careers since then, is releasing this month, and Netflix has been teasing us all with a few short clips.
Today, Netflix released a clip of a paranoid American who knows how to ask the right questions when being pulled over by police officers. While tensions between police and citizens have been reaching a boiling point as of late, leave it to David Cross to make light of the situation. In the below clip Cross's character, a self-proclaimed constitutionalist, tries to incite a riot while passing through a police checkpoint. His attempts at getting the cops to react keep getting more and more absurd. Watch below:
'W/ Bob and David' is set to premiere on Netflix instant stream November 13th, with all episodes of the series available for subscribers. You can watch another clip from the show here.
'W/ Bob and David' is the first sketch-comedy to be brought exclusively to a streaming service for first run distribution, so we will be watching closely as to how this performs.