Netflix Premieres 'A Very Murray Christmas' Today Now Streaming
|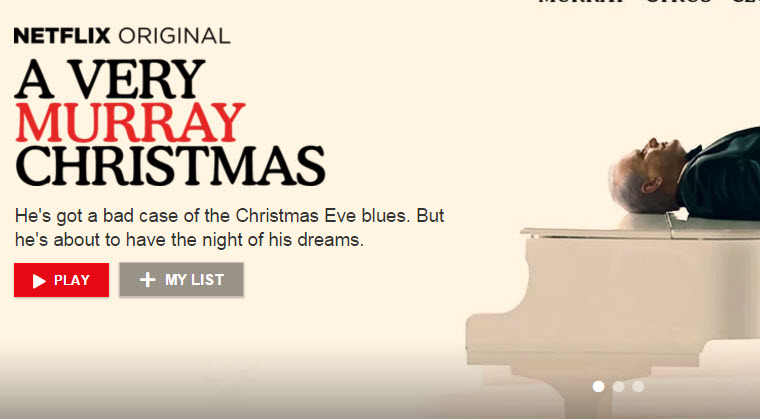 Remember holiday variety shows? Most of you probably don't, but this used to be a huge thing back in the day of primetime television.
Netflix is, with perhaps some hint of that classic Bill Murray irony, releasing its own Christmas special starring the eccentric movie star and an ensemble cast full of plenty of recognizable names.
'A Very Murray Christmas' releases today, and for those of you with a Netflix account, the special is streaming instantly through the holidays (of course beyond as well, but who on earth would watch this in April).
No idea how the idea came about as Murray himself can often be a very hard man to get a hold of, we're excited that we'll get a little extra holiday cheer from one of Hollywood's most recognizable oddballs.
The holiday special's reviews have been mostly positive, with most commentary surrounding Murray being the man we've all grown to know and love. There's not a lot of substance here, but that's likely not the point whatsoever. As far as enjoying a holiday special, this one fits perfectly into everyone's schedule somewhere over the next few weeks.
You can watch the full trailer here: