Netflix Original 'Wet Hot American Summer: First Day of Camp' Review
|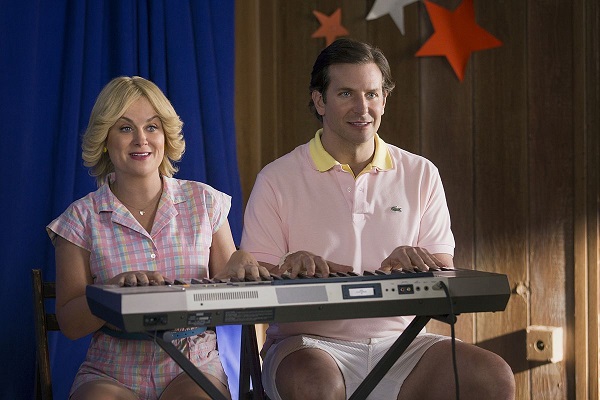 Before we started watching the new series, we rewatched the original Wet Hot American Summer movie last week and can confirm it's still amazing.
With the new Netflix original series streaming live, we figured there would be no better way to prepare for the series release than a quick refresh of the original characters to one of the greatest cult classic comedies to grace us within the last 20 years (has it really almost already been 15 years since its release?).
'First Day of Camp' functions as a prequel to the original movie, amazingly you'll recognize almost everyone from the original movie as somehow magically everyone played nicely in order to make this miniseries possible. 
So does First Day of Camp hold up to the original? Absolutely. Is it necessary to have seen the original movie to enjoy the series as a standalone? Harder to tell as we're quite biased. Certainly a number of jokes play really well as the show hints at the movie's original comedy, but the episodes don't rely on rehashing them the entire time. That's not to say we don't suggest spending 90 minutes and watching the movie beforehand, but it's not completely necessary. It is easy to argue if you liked one it's pretty mugh a guarantee you'll like the other. 
A lot of new faces join the miniseries, but we'll save you the details as to avoid any spoilers. Each cameo is quite a treat as they pop up frequently and in some of the most random roles. The cast list is extremely long and full of some of the great comedy minds of the past several years. One of the most enjoyable parts of watching the new miniseries is thinking back on how so many people from the original movie ended up going on to have extremely successful standalone careers. 
The eight episode miniseries flies by pretty quickly and 2-3 sessions of watching a handful of episodes will quickly get you through all of 'First Day of Camp.' The plotlines are all as ridiculous as the movie's originals, between lost romance, awkward childhood bullies and… a well of toxic waste? We'll let you figure that out yourself.
Reviews across the board have been mostly positive as well, with both Metacritic and Rotten Tomatoes aggregating a decent number of high scores for the series as well.
No word really on next steps for these guys, guessing it's not likely there will be another season of Wet Hot American Summer but then again when the rumors started circulating that this series would exist, I didn't believe it either. We'll of course get the word out if we hear anything new and exciting in the coming weeks!