Netflix original 'Grace and Frankie' premiere date, trailer
|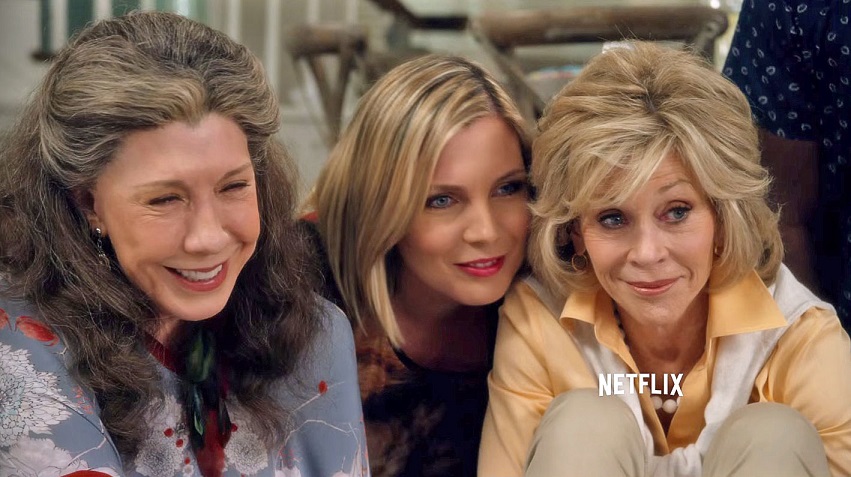 Upcoming Netflix original 'Grace and Frankie' has started to garner some early press. The Jane Fonda/LilyTomlin show will be launching across regions May 8th, 2015 and the excitement is starting to build.
Change comes in stages. @JaneFonda and @LilyTomlin meditate and medicate in #GraceandFrankie. May 8 on @Netflix. https://t.co/5rs1ljOExK

— GraceandFrankie (@GraceandFrankie) April 17, 2015
The show follows, as you probably guessed, two characters Grace and Frankie, apparent life-rivals, who end up in a unique position following the announcement that their husbands have opted to leave their respective wives and marry each other.
Besides Fonda and Tomlin, Grace and Frankie boasts Martin Sheen and Sam Waterston in its main cast, adding to the star power appeal. Show creator Marta Kauffman brings a laundry list of other successful shows on her resume, most notable for her time spent working on NBC's Friends.
While the show certainly hosts a silly premise, there are definitely enough names behind Grace and Frankie that I'm excited to watch it. Friends is an all-time favorite, so that alone seems like a worthwhile reason to give this one a stream.
Netflix has been ramping up their release cycle for originals, with 28 "original" content shows/specials announced for 2015 alone with a long string of new additions in the works as well both for this year and 2016.
Updates and reviews to follow the May 8th Netflix premiere.