Netflix Original Film 'Beasts of No Nation' Being Boycotted by Major Theater Chains
|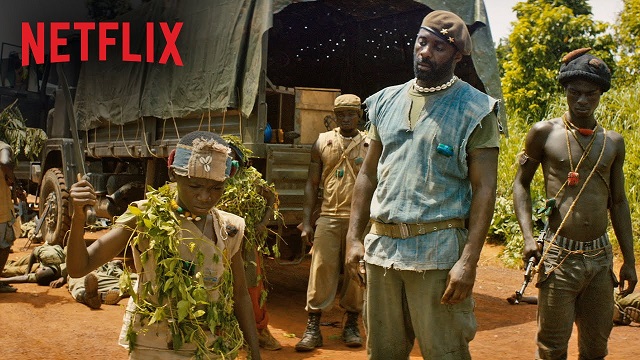 When Netflix announced 'House of Cards' as an original television series, we thought, "this certainly changes things."
Then during the whole Sony hack, and Netflix agreed to stream the then-cancelled release of 'The Interview' we thought, "this certainly changes things."
Recently, with the announcements that Netflix was purchasing the rights to release original films starring the likes of Brad Pitt, we stopped being quite as surprised with the major shakeups Netflix held itself responsible for.
This weekend, Netflix released its first major film 'Beasts of No Nation' in a huge move for the streaming service to start directly competing with theatrical releases. A major film with extremely positive critical reception being released straight to Netflix completely ignoring the traditional theatrical release schedule? Bold move.
And despite the extremely warm reception from critics, the film is being required to follow some level of traditional distribution in order to qualify for various movie awards. The major theater chains have decided to make this incredibly difficult, by boycotting the release of the film through their screens, forcing Netflix and the movie's producers to work considerably harder to ensure all the check boxes are ticked by finding independent theaters to screen it in. In other words, this film is going to be nominated for awards, and Netflix knows it.
This could not be worse news for theaters.
Imagine the mind of movie fans everywhere, realizing through the 2015-2016 awards season that Netflix is able to directly produce and release movies of the same caliber of their big production company counterparts. Certainly the increasing price of movie tickets compared to the monthly cost of a Netflix subscription causes most to give pause.
So if you're wondering why 'Beasts of No Nation' isn't being released in your local AMC, Regal and other similarly large theater chains, this is why. The silver lining here, however, is the odds are probably fairly good you will be able to find an independent theater in your area that has agreed to screen the film.
But for those of you with a Netflix account? 'Beasts' is available to stream now. Watch the trailer below: