Netflix Original 'BoJack Horseman' Renewed for a Fifth Season
|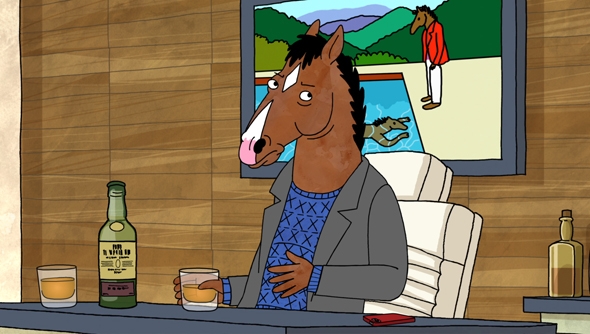 Hot off the presses, Netflix has just announced that original cartoon series 'BoJack Horseman' has been renewed for a fifth season, marking it as one of the services most successful shows to-date.
While of course it's worth mentioning for the uninitiated that 'BoJack' is more of an "adult" cartoon, the show has drawn in a wide audience of fans for the show's deep character development and touching subject matter, following a washed-up celebrity horse around in everyday life. BoJack has the ability to make viewers both laugh and cry, as while there is plenty of humor, most of the show's success likely stems from its ability to grapple with real human emotion, even if done through a talking horse.
Here's the official announcement:
SO, THIS HAPPENED… pic.twitter.com/ZgRcG7anIF

— BoJack Horseman (@BoJackHorseman) September 21, 2017
Reed Hastings, CEO of Netflix famously wore BoJack's sweater to one of his earnings calls, a sign that not only is the show successful on the service, but also remains a fan favorite among even the top Netflix employees.
Hastings has stated publicly that he hopes Netflix starts to take some bigger bets on original content. It seems as if everyone is on the hunt for the "next" Game of Thrones, a huge bet that paid off mightily. Netflix has seen a massive increase in quantity when it comes to content with the Netflix Original title, but as of late, the press and commercial success of a lot of these shows hasn't shocked anyone. The thrill of a show like House of Cards has seemingly faded a bit, with the streaming originals world getting noisier and nosier.