Netflix ordered original series 'Our Planet' from the 'Planet Earth' team
|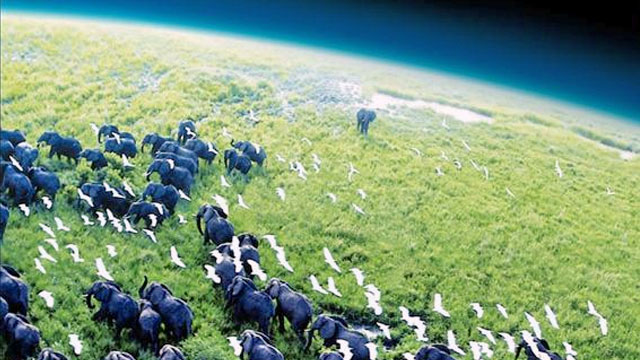 The BBC team that brought you Planet Earth, Blue Planet and Frozen Planet are bringing their talents to Netflix in a new original series titled 'Our Planet.'
The Guardian is reporting that, while this is terrific news, 'Our Planet' won't be streaming on Netflix until 2019, so we've got plenty of time to sit and wonder just what the series has in store.
Netflix announced that the show will be shot using 4K cameras, similar to the most recent season of House of Cards, meaning this will likely be the most high definition nature documentary available to stream. It's hard to imagine an improvement in internet bandwidth that would allow for this 4k streaming to take place, but 2019 is far enough away that we'll all probably be projecting high-def from our Apple and/or Android watches, or perhaps even better, actively partaking in the documentary on our Occulus Rifts.
But back to reality.
Producers of the show are claiming they are going to venture into completely new places on earth including ice caps, deep oceans and untouched jungles in an attempt to bring a brand new and one of a kind experience to the screen for Netflix subscribers.
Netflix has one of the strongest documentary categories of all the video on demand services with hundreds of titles to choose from, including everything from academy award winners to small independent docs.