Netflix on Pace to Spend Almost 13 Billion Dollars on Content in 2018
|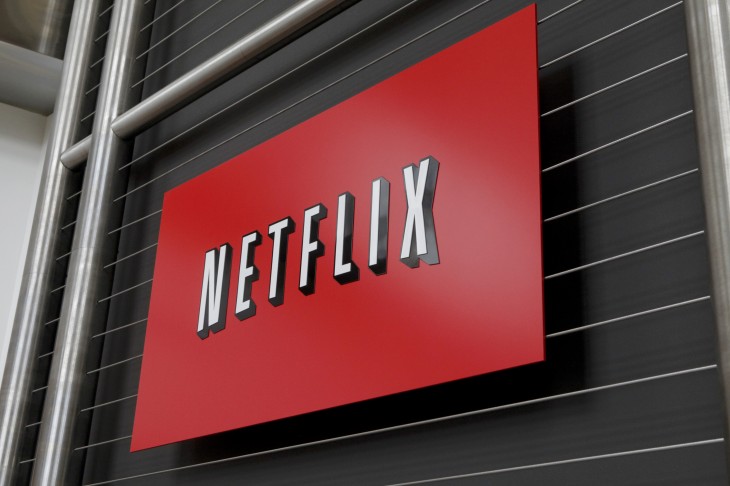 A million dollars isn't cool anymore, you know what's cool? Spending 13 billion dollars on content.
Two years ago Netflix announced plans to spend around 5-6 billion dollars producing original content as well as buying the rights to stream shows and movies. That number seemed ludicrous, how on earth does a streaming service spend five billion dollars on content?
It turns out it's actually not that hard.
Here in 2018, that number is getting close to tripling, with analysts at Goldman Sachs projecting they see Netflix spending close to 13 billion dollars in 2018. This would be the most money spent by any single entertainment company in the world. See the graph below from The Economist: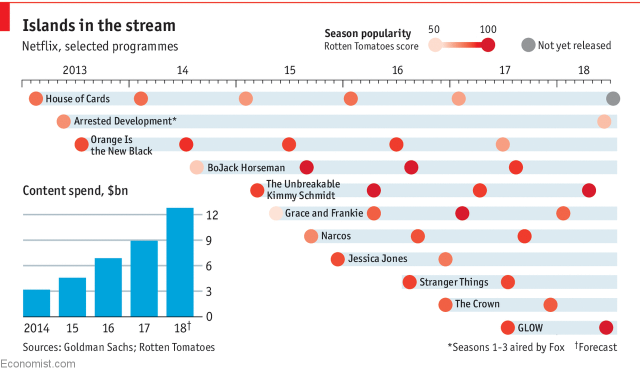 With that, you can see in the above graph, that Netflix has drastically ramped up their spending on producing original content as well as acquiring the rights to third party content. But another important thing to keep in mind is that the cost of third party content has gone up over the last several years.
Netflix used to be the only streaming game in town, but now there are dozens of major competitors and hundreds of smaller ones. While Netflix used to be able to get deals on shows like 'King of the Hill,' 'The Walking Dead,' 'How I Met Your Mother' and more, content owners are now charging exponentially more for the rights to stream their shows.
Services like Hulu and Amazon have big budgets to spend as well. Several years ago, Hulu agreed to pay 180 million dollars to stream Seinfeld, which at the time seemed like a huge amount. But this has become par for the course for big content acquisition. Netflix is now paying tens of millions of dollars per movie with a big star.