Netflix Offline? Rumors Circulating That It's Coming Soon
|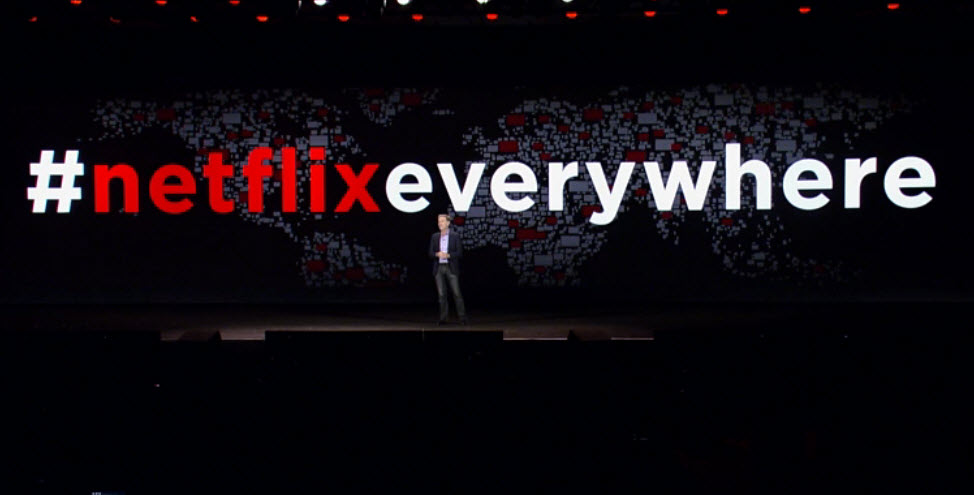 Netflix is certainly great while sitting on the couch or with good WiFi on a mobile device like a phone or a tablet.
But what about when you're on the go, traveling via plane, or when running low on data each month, afraid you'll end up going over your cap and being charged $15 for an extra GB?
People have been asking Netflix for an offline streaming mode for years, similar to services like Spotify, where users can pre-download content over WiFi and then listen to it anytime. It'd be something magical to be able to download Netflix content before road trips, or before a long flight.
LightReading.com is reporting that Netflix is working on an offline mode, citing third party sources who have insider knowledge.
"We know from our sources within the industry that Netflix is going to launch this product," said Penthera COO Dan Taitz. "My expectation is that by the end of the year Netflix will be launching download-to-go as an option for their customers."
Netflix has had an interesting few months, first with a rough quarterly financials showing slowing subscriber numbers, as well as word that the service is seeing their library decrease.
Regardless, this could be a big feature request finally granted, and perhaps drive more customer retention paired with subscriber growth.
It seems likely that Netflix would have loved to bring this feature to the masses sooner, but was likely held up by complicated contracts. To explain it simply, Netflix has to negotiate hundreds of deals in order to build their library, and many of these deals likely don't include the rights to offline streaming.
We're willing to guess that Netflix might start slow with this offering, perhaps only offering offline viewership of Netflix originals or of a small subset of their library, but we'll find out soon enough.