Netflix Just Topped HBO For Most Emmy Nominations For First Time in 18 Years
|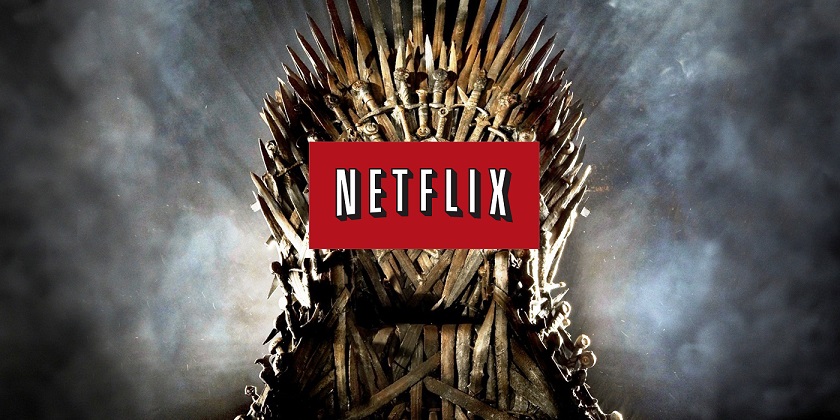 For 18 years, HBO has dominated the Emmy nomination announcements, with everyone else fighting for second place.
But this year, Netflix claims the throne, topping HBO with 112 nominations, beating HBO's 108.
Whoa, a streak broken: Netflix had the most Emmy nominations (112) beating HBO (108). First time HBO has not led all TV networks in noms in 18 years.

— John Koblin (@koblin) July 12, 2018
Read John Koblin's article here.
While Netflix has been a mainstay at the Emmy Awards for several years now ever since the first season of House of Cards took the world by storm, they have often times left somewhat empty-handed, and still haven't brought home the biggest award. Last year, with a much smaller original content library, Hulu took home top honors for 'The Handmaid's Tale.' A big win for streaming services. Of course it is worth mentioning that last year HBO did not have 'Game of Thrones' in the running due to the timing of its season.
Regardless, this year, the world's biggest streaming service seems poised to stock the trophy case with more trophies.
HBO has maintained that this is a quality over quantity game, and that they aim to keep the quality of the shows they release higher. Netflix on the other hand seems more interested in building the world's largest streaming library, spending over 12 billion dollars on content in 2018.
Last year, HBO didn't have 'Game of Thrones' on the ballot, but the show has returned this year with 22 nominations, and will likely win a handful of these awards per the usual predicted success of the show.
'The Handmaid's Tale,' "Saturday Night Live,' and 'Westworld' all saw big nominations as well, with over 20 each.
This is a big achievement for Netflix, who is now often compared to HBO as their library of original content starts to overtake third-party content offerings. This is more out of necessity, to become HBO faster than HBO becomes Netflix. 
A recent report by AT&T who now owns HBO suggested that HBO is going to try and increase profitability, which many are worried might ruin HBO.