Netflix is Now Worth Over 900x the $50 Million Price Tag Blockbuster Rejected
|
You know the story.
The year is 2000, the turn of the millennium, and every strip mall in America has a Blockbuster bustling every weekend with people renting movies and video games. The Netflix execs were in the Blockbuster offices trying to pitch their young DVD-by-mail rental service for $50 million. According to then-Netflix CFO Barry McCarthy, they were laughed out of the building.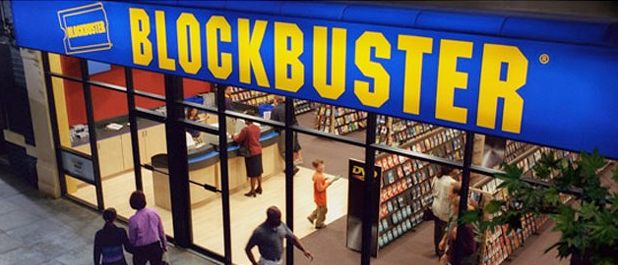 Of course hindsight is 20/20, but on the 15th anniversary of Netflix being comic relief for the Blockbuster executive team, the streaming service is now worth $45.2 billion, a 900x increase on their initial offer to the rental company, and as you know, the video rental store giant is no more.
Netflix is of course barely recognizable from the company it was in 2000, but they have almost continually made the right moves over the past decade. As their DVD-by-mail service has been declining, they ramped up their digital streaming library, originally a side offering for subscribers that quickly ballooned into the world's leading on-demand streaming service.
Moving the past three years into offering original TV shows (and soon movies), Netflix has once again read the writing on the wall as more third party content providers have made things either too expensive or entirely unavailable for Netflix to stream. Content providers have only gotten stingier, and rightfully so, as Netflix is no longer a fringe service to dump off leftover content for a few extra bucks. With that in mind, Netflix is on pace to release nearly 60 original titles including movies, TV shows, comedy specials and documentaries in 2015 in order to keep subscribers happy as third party content continues to diminish.
Netflix of course isn't without its own missteps; the Qwikster debacle particularly notable. They recovered extremely well from that whole PR disaster nicely, but keep in mind that was back in 2011, before Hulu and Amazon Prime were serious contenders in the SVOD market. Another misstep could certainly mean a much more detrimental exodus than was seen in 2011. There was a rumor recently that Netflix was going to start testing advertisements to bolster revenue, but this was quickly squashed as a non-starter for Netflix. People were furious at even the concept of being subjected to ads while binge-watching their favorite shows, with 79% of Netflix subscribers saying they would rather pay more than deal with advertisements.
Blockbuster was once an unbeatable upstart, their biggest flaw being their inability to adapt fast enough to a change in consumer tides. But in 2000, it almost makes sense that they wouldn't necessarily see the future in the same way Netflix did. Blockbuster during its heyday knew the video ownership market was relatively limited, noting unprofitable margins, thus growing a rental business that offered far greater return. It would have been extremely hard to predict such a massive shift toward not only DVD-by-mail, but most importantly digital streaming at a time when broadband internet was a luxury most didn't have.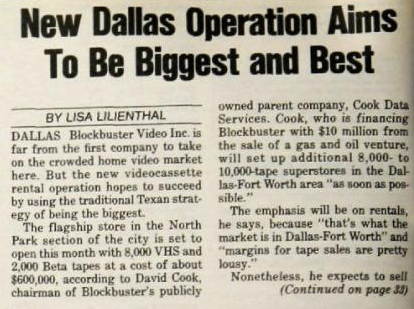 Heavy is the head that wears the crown, but nobody seems more unbeatable than Netflix right now. They have over 60 million global subscribers with plans to expand into even more countries in the coming years. They have a huge 2016 planned with new original shows and followup seasons to their already successful library. But Netflix can't get comfortable. Amazon flexed some serious muscle at the Emmy Awards this year, and Hulu is likely one popular original series away from mass adoption. We're pretty confident it will be a while before anyone is cancelling their Netflix subscriptions en masse, but with more and more options to stream TV and movies online, all the major services have to be careful not to let their guard down.
It certainly wouldn't seem impossible to see Netflix laughing at some scrappy upstart pitching the next big thing to them at some point in the future, but let's hope it doesn't come to that.